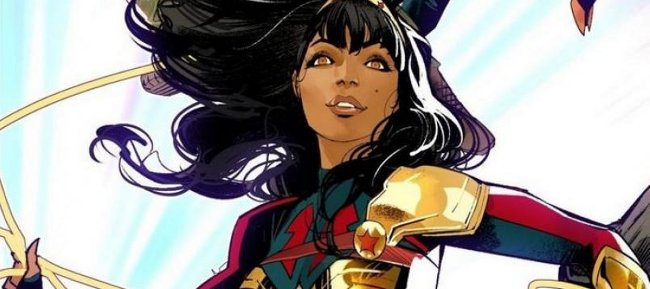 Last month DC announced that Yara Flor will make her appearance as the new Wonder Woman at the Future State event next year. Deadline is now reporting, The CW has begun development of a live action television series from 'Wonder Girl' with Yara as the protagonist, being the first series of the Arrowverse headed by a Latin character.
To write the series, The CW has chosen Dailyn Rodriguez. Previously, Rodrguez has served as executive producer and showrunner of 'Queen of the South', in addition to being a writer and producer of 'The Night Shift', 'The Glades' and 'Ugly Betty'. For this new series of the Arrowverse Rodriguez he will collaborate with Greg Berlanti, executive producer through his company Berlanti Productions with Sarah Schechter and David Madden.
This DC character was created by Jolle Jones as a Latina dreamer who was born to an Amazonian warrior and a Brazilian river god. When Yara finds out that she is Wonder Girl, she acquires a new power with which she must fight against the forces of evil that seek to destroy the world. In the Future State that begins in January and in which many of the A-list characters will pass their cloaks on to younger heroes, Yara will succeed Princess Diana as Wonder Woman.