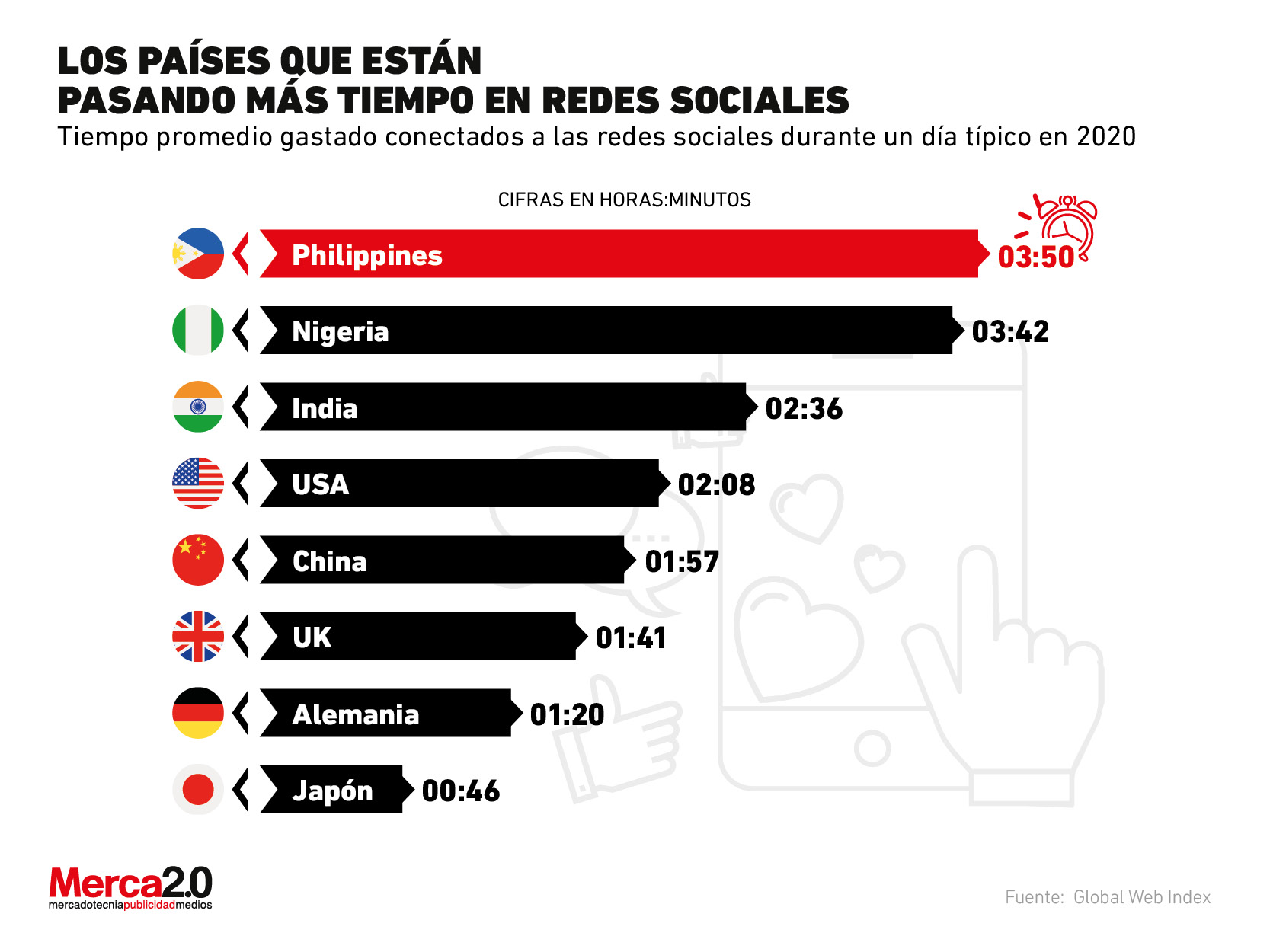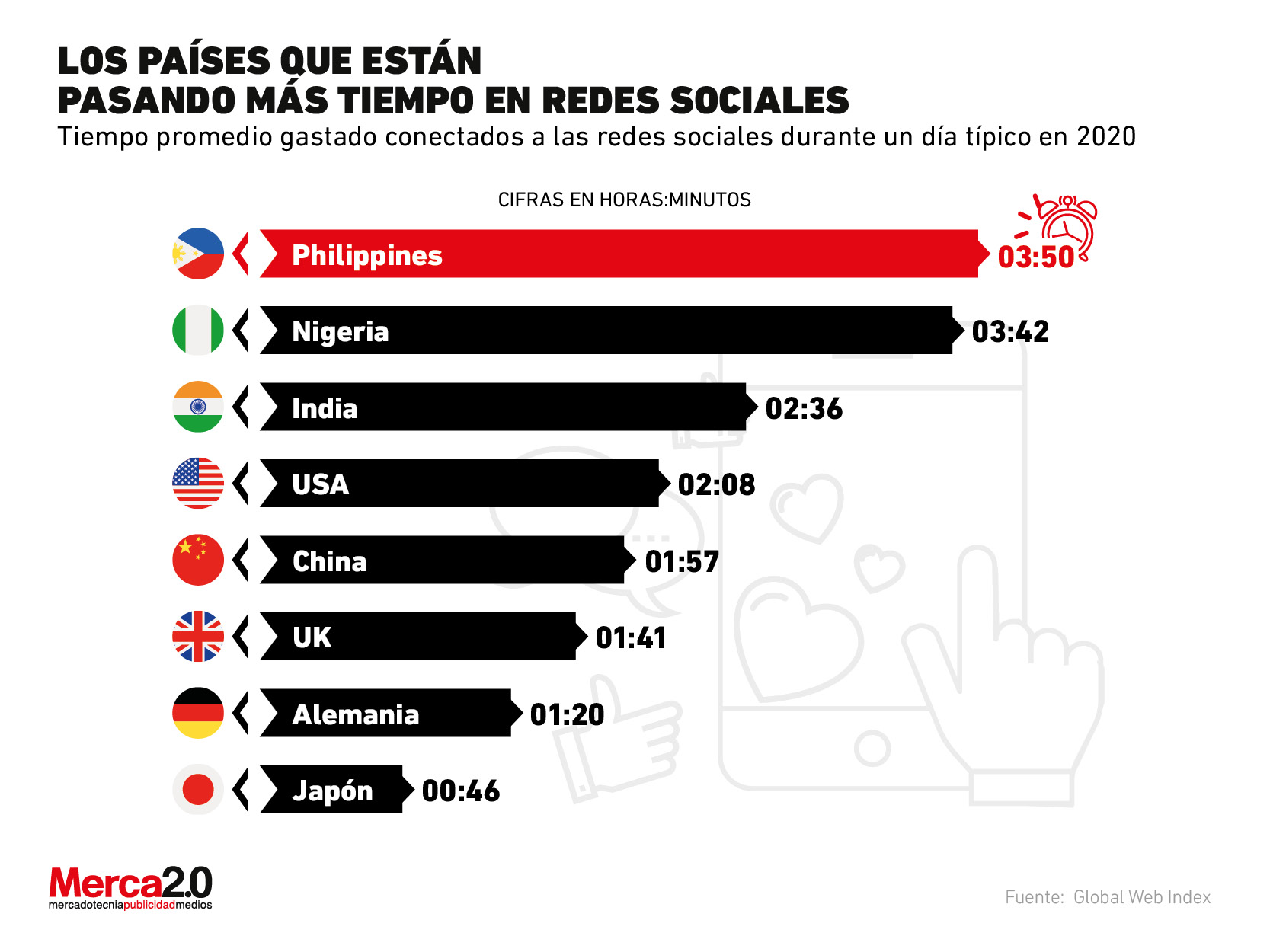 2020 has been a year in which the digital world has gained significant weight due to the pandemic and the voluntary and involuntary isolation that millions of people have had to submit to. In this sense, various channels are those that have managed to keep all the time that people have available in the absence of other activities that could be developed in the old normality. Social networks in particular have managed to take up a large part of that time because, as you may already know, they are spaces that bring together content (of all kinds) and the ability to interact with others, aspects that have been important in recent months.
However, there are regions in which they have achieved a more relevant place compared to others. To have a clearer idea of ​​this, in today's graph we take a look at the countries that have spent the most time on social networks so far this 2020, according to data recently shared by Global Web Index.
As can be seen in the image above, the Philippines is the country that has allocated the most hours to use social platforms, the average time spent per day currently reaches 3 hours and 50 minutes.
The second position is Nigeria in this list. In the African country, people have invested about 3 hours and 42 minutes a day, on average, to visit their different social profiles.
A third position is occupied by India, with an average time of 2 hours and 36 minutes a day, while closing the first 5 positions are the United States and China, with 2 hours 8 minutes and 1 hour 57 minutes, respectively.
How much time do you spend on social networks in 2020?
Receive the graphics of the day with the most important marketing news.