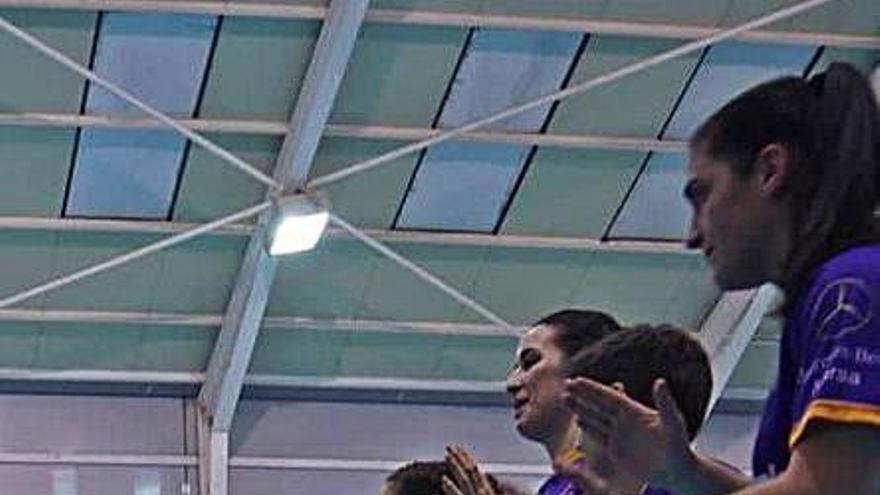 The team began the season with a short squad and with only one left-footer, Laura Rivas, two circumstances that already condition. But as if this were not enough, Natalia Montilla, one of the extremes, was seriously injured and could not even start the League. Shortly after, the one who was injured was Rivas, which left Cristina Cabeza without her only left foot and without the two theoretical titular wingers.
Head, coach, began to look for alternatives. Marta Ordóñez arrived, who had just left the team for study reasons after a couple of months, and rotated numerous players on the right side both on the side and on the end. Marizza Faría, Aida Palicio, Sabrina Fiore or Debora Torreira pass through there, who with greater or lesser fortune fulfill the position of winger. However, the attack by the far right suffered considerably. So far in the League, the goals they achieve from that area are counted because a right-handed player plays, and scoring with the right from the right is very complicated.
At a time when you can see all the games, the rivals have already detected the deficiencies of Liberbank Gijón in those positions and adjust their defenses on the rest of the court knowing that on the right it will do less damage. The departure of Ordóñez, which at least guaranteed a rotation at the other end, forces the Gijon club to search the market again. Without leaving Asturias, the main option is Sandra Vallina, whom they already wanted to incorporate before starting the League, but without reaching an agreement with Gijón Handball, so it seems complicated that it can now be done. Finding a left-hander is not easy in itself, but doing so with the club's limited financial availability makes it even more difficult. Cabeza also had occasional casualties in some games such as those of María González and María Palomo, who returned injured from a concentration with the junior team.
In addition to the purely sporting circumstances, Liberbank Gijón was one of the teams that had to confine itself and not because it had a positive in its ranks, but as a precautionary measure after having had direct contact with a positive, the one detected in the ranks of La Salud de Tenerife just the day after playing against the Gijonesas. Liberbank Gijón now has two months to seek solutions and recover injuries. Unlike in other seasons, Cabeza will not take vacations beyond a few days in early December and others during Christmas, and will continue working.