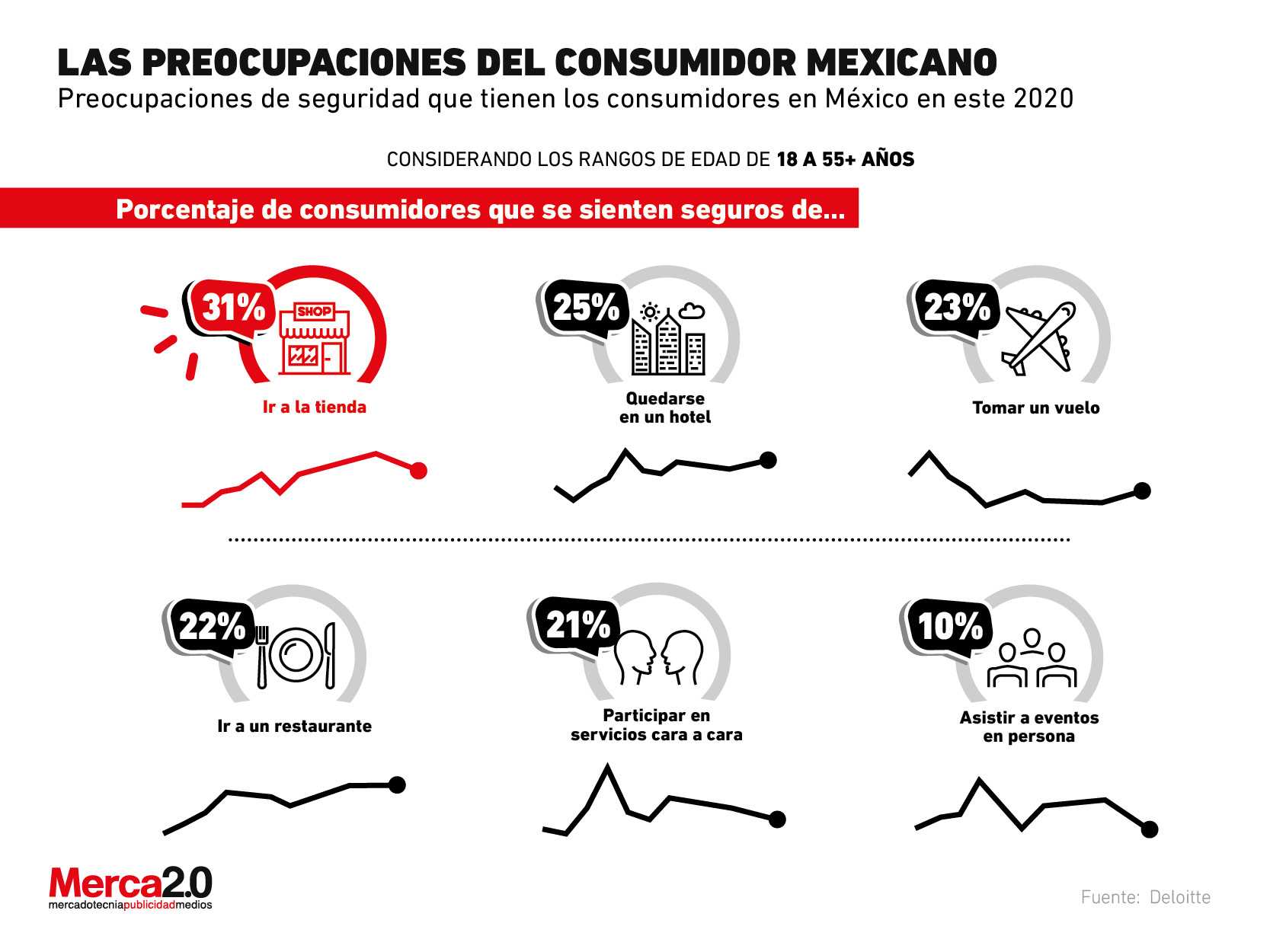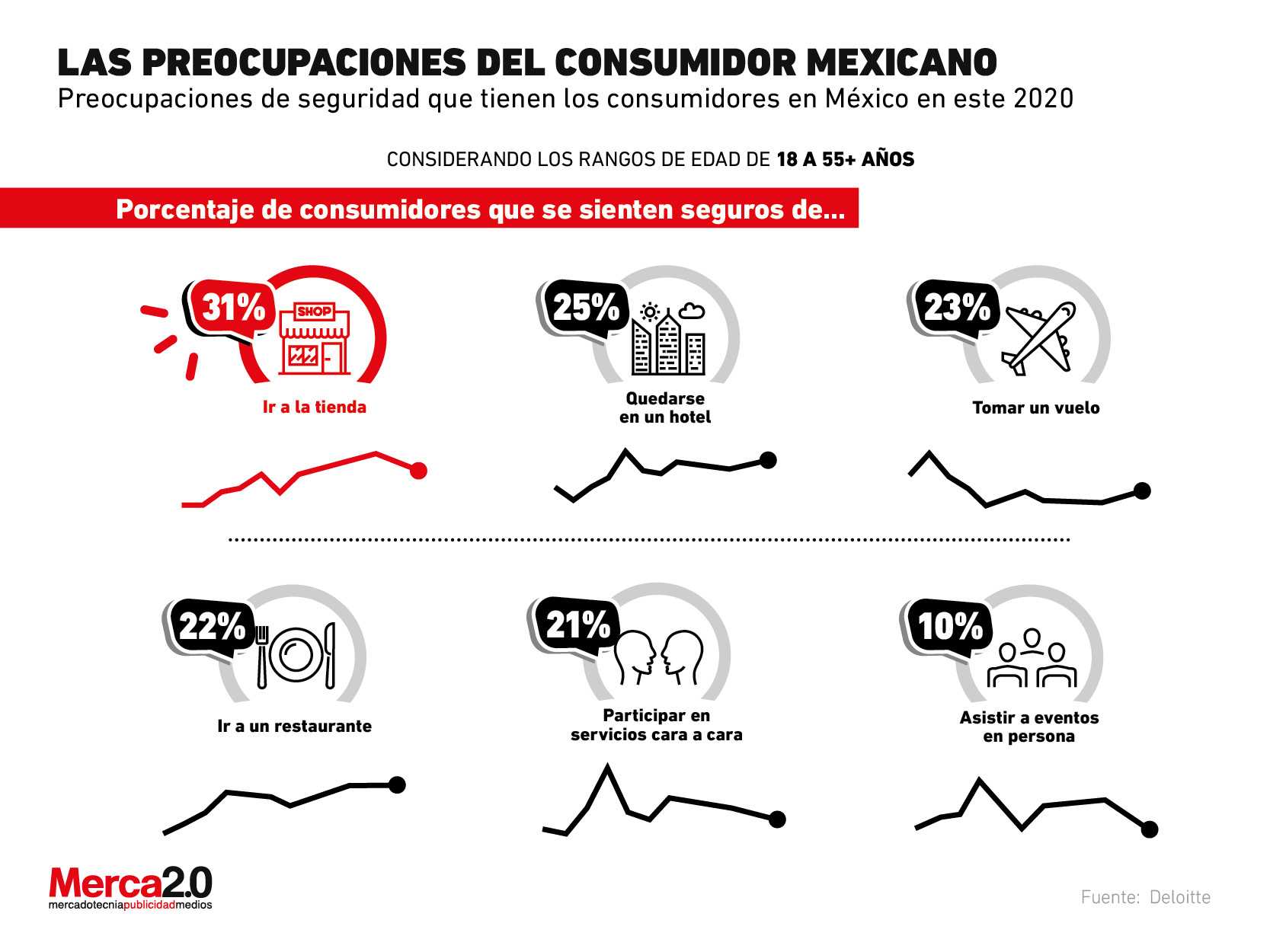 Certainly the pandemic that is still present in the country and in the rest of the world is an element that worries people. After all, who purposely wants to get it knowing they could end up in a hospital bed hooked up to a ventilator or mechanical ventilator? Given this, in the case of the Mexican consumer, it can be said that concerns about the pandemic lead to other concerns that undoubtedly brands cannot lose sight of as they are linked to some particular businesses.
Deloitte recently shared a tool called Deloitte Global State of the Consumer Tracker, from which it has been possible to understand more precisely what are those concerns that not only the Mexican consumer, but also the consumer in different parts of the world. However, focusing this time on the country, for this day's graph we highlight some key sections where the percentage of people who feel safe in certain spaces or with key actions can be seen.
As a starting point, as noted above, it is only 31 percent of consumers who feel confident enough to go to a store today. This is the space that shows the highest percentage in terms of security concerns.
On the other hand, when referring to how safe Mexicans feel about staying in a hotel, currently only 25 percent consider it safe.
Finally, in a third instance, only 23 percent of them believe that it is safe to take a plane, but maybe not because they think it is going to fall, but because it is a space that brings together many people and could lead to Covid-19 infections.
Receive the graphics of the day with the most important marketing news.