When you start a new project, whatever it may be, difficulties are mixed with hope, and the same thing happened tonight at the Estadio do Dragão. Turin Juventus arrived as a great favorite to overcome the tie at this start of the final phase of the Champions League, but they took the first jug of cold water when only 61 seconds had been played, when Porto took advantage of a failure of Bentancur to release the scoreboard.
Mehdi Taremi made his debut as a scorer in the top European competition and from that moment on the 'Vecchia Signora' was forced to row against the tide. However, the answer did not arrive during the first 45 minutes in which they had great difficulty finding the attackers and, above all, Cristiano Ronaldo. Porto went ahead after a failure in the first minute of the game | Quality Sport Images / .
The illusion of the beginnings returned to the Portuguese side after passing through the locker room with the second goal of the game, which came 18 seconds into the second half. Moussa Marega, with a real goal, increased the distance on the scoreboard and made the tie very uphill for the Italians, who still had three quarters of an hour ahead of them to seek the draw and the comeback, but neither of them arrived.
Only Federico Chiesa, in the 82nd minute and after a good pass from Rabiot, was able to overcome Marchesin and achieve a goal that fully puts Turin's team in the tie, which will be decided on March 9 at Juventus Stadium. The Italian footballer also achieved, with this goal, a milestone that his father, Enrico Chiesa, could not achieve, such as scoring in the final phase of the Champions League.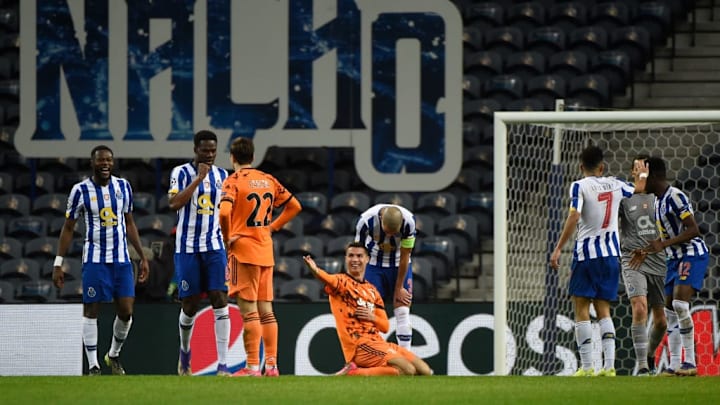 Cristiano Ronaldo could not avoid the defeat of Juventus | MIGUEL RIOPA / .
Beyond this curiosity, Juventus of Turin left a disappointing image that resembles the one they have been showing all season in Serie A. Cristiano Ronaldo is capital for Andrea Pirlo's men and if he is not or does not appear, as happened today , It is practically impossible for the 'bianconeros' to fight for any title.