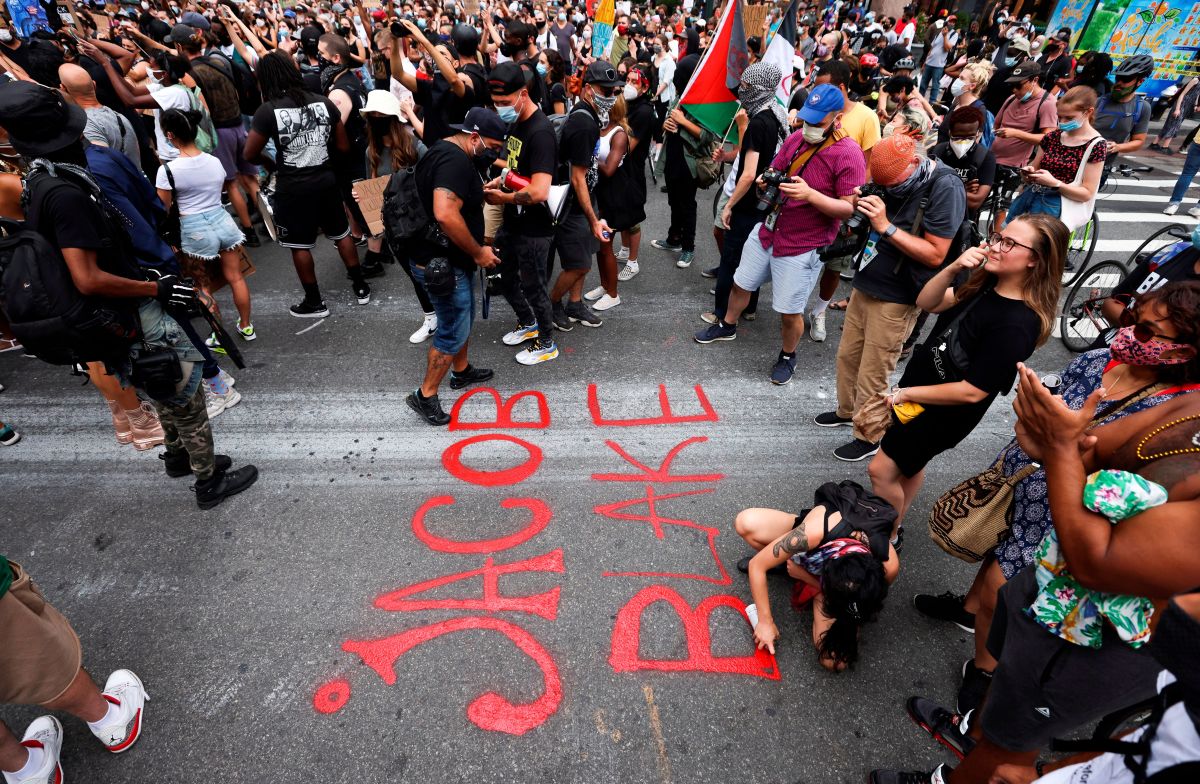 Kyle Rittenhouse confessed that he used his government stimulus check to buy the AR-15 rifle he shot to kill two men this summer, during the riots over the death of Jacob blake that shook the country.
Miraculously, the African-American Blake survived after being shot seven times by police on August 23, rekindling racial protests against the excessive use of force in the US
At 17, Rittenhouse was too young to buy the assault rifle under Wisconsin law, so he gave his friend Dominick Black (18) the money to purchase it, earlier in the spring, the defendant told The Washington Post.
"I got my $ 1,200 from unemployment in Illinois due to coronavirus because he was on leave from the YMCA, "the young white man said from a juvenile detention center, where he has been since August on $ 2 million cash bond.
Black is now charged with two felonies for intentionally giving a dangerous weapon to a minor. Rittenhouse allegedly shot dead Anthony Huber and Joseph Rosenbaum during the Kenosha riots (Wisconsin) on August 25.
Black admitted to investigators that he bought the Smith & Wesson M&P rifle because his friend was too young to do it himself.
In the jail interview, Rittenhouse reiterated that he acted in self-defense during the riots that began after the police shooting of Blake two days earlier. "I wanted to be protected and I ended up having to protect myself," said the teenager.
Rittenhouse used stimulus money to buy a gun… https://t.co/UoQZsDGekB

– Kim Perales (@kpjpsp) November 19, 2020