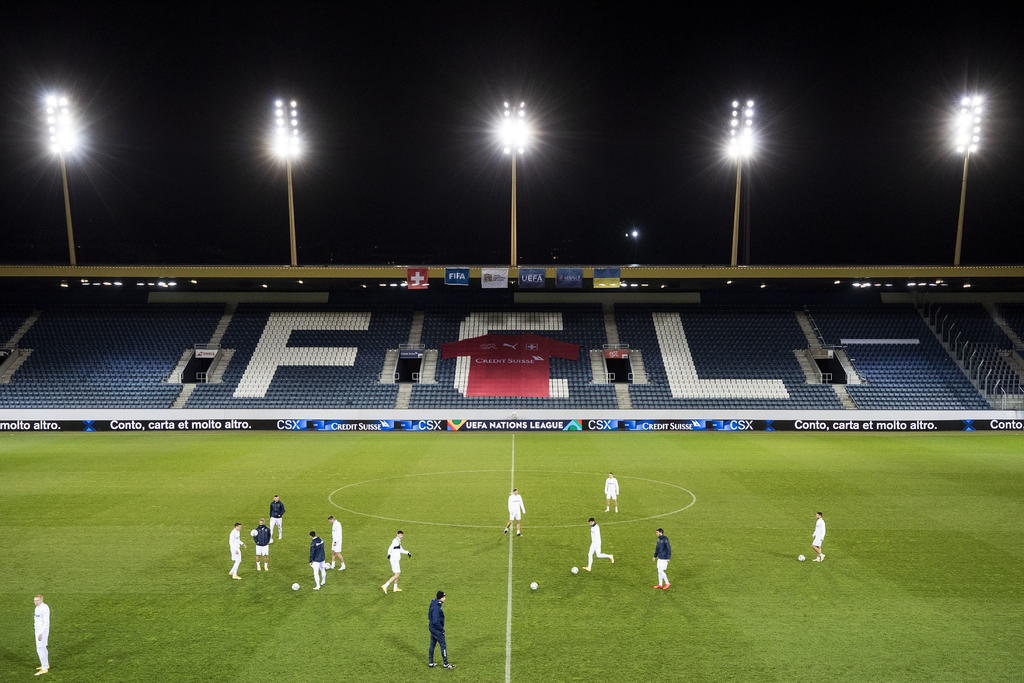 Switzerland's Nations League game against Ukraine was canceled a few hours before kickoff on Tuesday after six of its players tested positive for COVID-19.
The Ukrainian soccer federation reported in a statement that the match would not be played due to the decision of the Swiss canton of Lucerne to quarantine its entire squad.
Six players from Ukraine and one official tested positive for COVID-19 in Switzerland as part of the tests that are necessary before UEFA competitions.
The governing body of European football said Tuesday that the Ukrainian federation did not have enough players to fulfill the commitment.
UEFA refers canceled matches to its disciplinary panel for a verdict. It could declare a Ukraine forfeit as part of the rules that have been established during the coronavirus pandemic.
This is the second League of Nations game to be canceled on the current FIFA date due to restrictions to control the pandemic. Norway were unable to send a team to face Romania on Sunday.
Tuesday's match was key to deciding whether Switzerland or Ukraine would descend to the second division of the Nations League within a group completed by Germany and Spain.
👍 I like it 😍 I love it 🤣 funny 😮 surprised 😡 angry 😢 sad