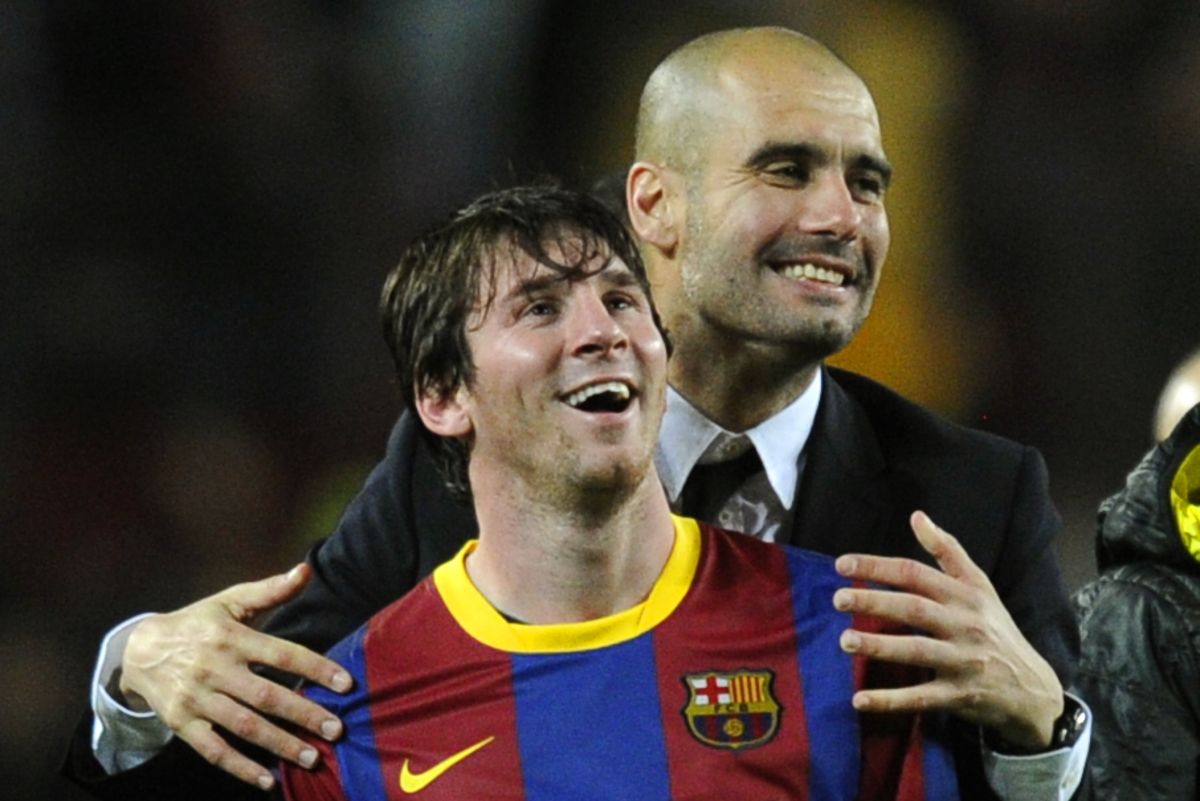 Guardiola renewed with Manchester City and it was immediately thought that he could take Messi.
Photo: JAVIER SORIANO / . / .
While we all think that Pep Guardiola, after his renewal with Manchester City, I would seek at all costs to bring Lionel Messi to the team, he stated otherwise, since He expressed his desire for the Argentine star to end his football career with Barcelona.
"Lionel Messi is a Barcelona player. If you ask me for my opinion as a person, I am very grateful for what Barcelona has done for me. In the quarry as a footballer and later as a coach, he gave me absolutely everything, "Pep said at a press conference when questioned on the subject.
"What I want is for him to finish his career there. I would love it, I would wish it. That's what I said I don't know how many times, maybe a thousand times. As a Barcelona fan I would like Leo to end up there. But this year his contract ends and I don't know what he thinks. Right now he is a Barcelona player and the transfer market will be in June and July ", he added, confusing many fans who hoped that one of Guardiola's wishes would be to sign" La Pulga ".
💣💥 CLAMOR IN ENGLAND!

🗞 "FICHAD A MESSI", on all COVERS after Guardiola's renewal with Manchester City. pic.twitter.com/55rZeMaPof

– El Chiringuito TV (@elchiringuitotv) November 20, 2020
🗣️ Pep Guardiola, at a press conference

🐐 "My wish is for Messi to finish his career at @FCBarcelona_es"

🧠 "I don't know what will go through his head when his contract ends" pic.twitter.com/bzeE10bnBr

– The Partidazo de COPE (@partidazocope) November 20, 2020
Even though that does not mean that the City cannot sign him, since Leo made public his desire to leave Barcelona a few months ago and everything seems to indicate that his relationship with the club is not improving, so the departure would be imminent and City could be one of his first options; in fact, recently it was speculated that the board was ready to drop an offer in January and guarantee the transfer of the attacker.