Although Captain Toad already appeared in Super Mario Galaxy, it was not until Super Mario 3D World that he began to gain relevance. Such was the reception that the little explorer mushroom had that what began as a minigame, soon became a complete game co-starring Toadette. And it is that Toad and Toadette are inseparable since the second appeared in Mario Kart Double Dash and over the years it has been gaining prominence, to the point of almost replacing Peach in New Super Mario Bros U Deluxe thanks to the power-up from the crown that revolutionized the hormones of the internet. And yet there is no trace of their pigtails in Super Mario 3D World + Bowser's Fury. Or at least that's what it looks like at first glance.
Toadette's audio track rescued in Super Mario 3D World + Bowser's Fury
Do you know who else wears a miner's helmet apart from Toad and Toadette? Dataminers, those people who dive into the code of games and applications in search of information that is not known. Twitter user Nickoloxx has started rummaging through the files for Super Mario 3D Wolrd + Bowser's Fury and has ended up finding several mentions of the kinkiest mushroom among the code. To be exact we are talking about 214 character animations, even though there is no model for the character, and a voice line for when we can supposedly select it. You can listen to it below:
I dunno how to rip it but I did manage to get it to load in game pic.twitter.com/UFbDMqXHje

– Nickolox (@Nickoloxx) February 17, 2021
See also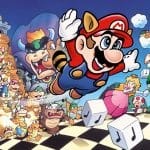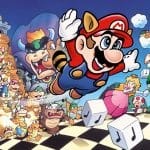 Of course they are enough clues that would indicate the possible arrival in the future of Toadette to the title that closes the 35th anniversary of Mario. Remember that in recent years Nintendo usually continues to update the games it launches with the odd novelty, either through free updates or paid DLCs. Personally, if they only introduced this character, I don't think it would be paid, but if they accompanied it with a few extra screens … perhaps if they consider that we go through the box. But now a question arises: in Super Mario 3D World each of the five main characters are very differentiated thanks to a series of unique characteristics. What could they put on Toadette? Can you think of something?
Source
Related