Just four weeks after the arrival of Super Mario 3D World + Bowser's Fury To Nintendo Switch, Nintendo shares more interesting details about the game through its website. Among these details they offer us, they tell us something more about the new mode included in the title, Bowser's Fury, and the confirmation that the levels of Captain Toad can be played in local cooperative. Shall we start?
Bowser is even more furious than usual
Taken directly from the Nintendo website in its version for the United Kingdom, since in the Spanish there is no trace of these details for now, we can read that a mysterious black substance has contaminated Bowser and has turned him into a monster that only lives for destruction. That is why Mario and Bowsy must join forces and collect together Feline Suns from the Sea of ​​Claws, and thus be able to accumulate power to face Angry Bowser. Bowsy's role, as seen in the trailer a few days ago, is to assist Mario in obtaining items, as well as helping him on his mission to collect suns. And yes, the local cooperative was already confirmed, with the first player controlling Mario and the second Bowsy.
As time passes while we search for the Cat Suns, the Raging Sun will rise from the lake near the island Mario and Bowsy are currently on. When the weather suddenly changes from sunny to stormy, the arrival of Furious Bowser will be imminent and soon after we will have him there summoning meteorites from the sky and launching bolts of fire towards Mario. If our mustachioed plumber has got enough suns, he can activate the Giga Bell and become Giga Feline Mario to stand up to Angry Bowser. And if he can defeat him, Furious Bowser will return to the water unlocking new islands to explore. Until I get back, of course.
Similarly, it has been confirmed not only that the Captain Toad levels that debuted in the original Super Mario 3D World before the cute Toad got his own video game will be making a return, but also that they will do it with local multiplayer. for four persons. It will be necessary to see how the levels adapt to fit three more players, having been the originals for a single player.
See also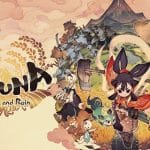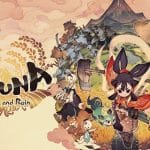 With all this as outstanding news, waiting for Nintendo to press the accelerator of the promotion these last weeks before its launch on February 12Are you going to give Super Mario 3D World + Bowser's Fury a try?
Source 1, Source 2
Related