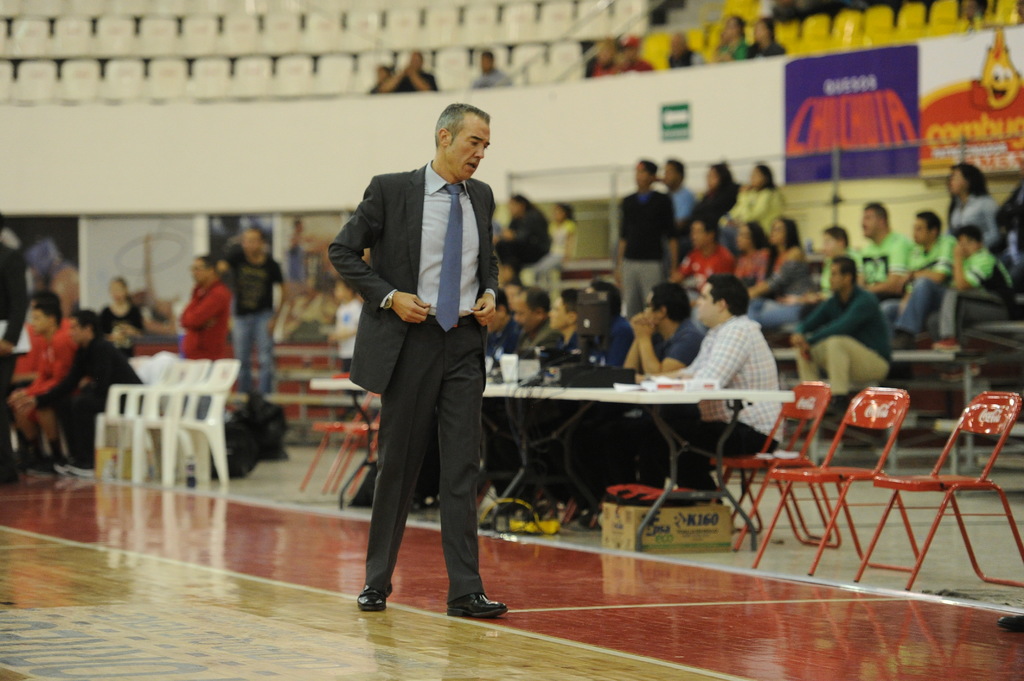 The Spanish Francisco Olmos will be the coach of Mexico in the second qualifying window for the AmeriCup 2022, reported the National Professional Basketball League of the country in its social networks.
A source from the Mexican League revealed that Olmos's assignment will be only for this window in which Mexico will focus on a bubble in the United States to face Puerto Rico on November 29 and the host country on November 30.
Olmos, who disputes the final of the local League as coach of Fuerza Regia and at one time served as the head of the Comarca de los Jefes Fuerza Lagunera in 2015, will replace his compatriot Sergio Molina, who led the first two duels of the 'Tri' in the qualifying of the AmeriCup 2022, in which they won a victory and defeat against the Bahamas to leave Mexico in third place in Group D.
In addition to appointing the Spaniard as coach, the League published the call for a shortlist issued by the National Commission for Physical Culture and Sports (Conade), which was in charge of coordinating the list.
22
PLAYERS
are the ones that make up
first instance the
Aztec preselection of
basketball
Olmos will have the shortlisted as of this Thursday, led by elements of the local League, such as the former NBA player Gustavo Ayón, who played this season with the Astros de Jalisco, and the basketball player of the Golden State Warriors of the NBA Juan Toscano.
CONADE and Olmos also shortlisted the Mexican stars of the European leagues, the former NBA players, Jorge Gutiérrez of the German BG Göttingen and Francisco Cruz of the Turkish Afyon Belediyespor.
The elements that make up the preselection will be concentrated starting this Thursday in a hotel in Mexico City, to start the preparation and define the elements that will represent the country in the United States bubble.
Mexican basketball preselection
* RULES: Víctor Álvarez, Jorge Gutiérrez, Alex Pérez, Paul Stoll, Bryant Urrutia, Diego Orozco.
* ALA PÍVOT: Antonio Álvarez, Jonathan Machado, Marco Ramos.
* ALERO: Irwin Ávalos, Yahir Bonilla, Omar de Haro, Eduardo Girón, Gabriel Girón, Juan Toscano.
* CENTER: Gustavo Ayón, Israel Gutiérrez.
* ESCORT: Francisco Cruz, José Estrada, Lucas Martínez.
* PIVOT: Edgar Garibay, José Zasati.
👍 I like it 😍 I love it 🤣 funny 😮 surprised 😡 angry 😢 sad