LinkedIn It has approximately 645 million users in more than 200 countries and territories around the world. The platform It undoubtedly leads its segment, although a digital giant follows it: Facebook, which wants to sweep the sector in a short time.
For the moment, LinkedIn is the option to follow and for this it is necessary to know various ways that must be covered to improve the way in which you look for a job, just when, at least in Mexico, the figures dictate that millions of people need it.
The country lost 647 thousand 710 formal jobs registered with the Mexican Institute of Social Security (IMSS) whose figures revealed this week indicate that only in December 2020 277 thousand 820 jobs were lost, which means a fall of 1.4 percent compared to last November and it is the biggest fall for a month of December of which there is a record.
Of the total jobs that were lost in 2020, 86 percent were permanent positions, accounting for 560 thousand 473 and 14 percent were temporary positions, about 87 thousand 237. This is the worst employment figure on record. .
The platform offers more than 14 million job offers and learning new skills for the development of professionals, a hope for such a bleak outlook.
To begin, you have to understand that it is a social network like any other, one that should be attended especially because it not only serves those who are unemployed, but also those who have a job but can have a better one, one that they can find because your posts would reach the right person.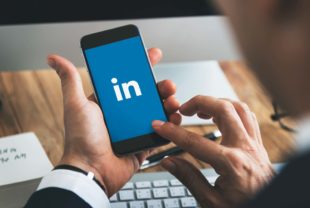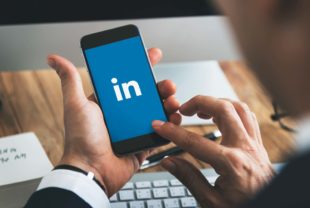 Many people only update their LinkedIn when they are looking for work, they do not exploit the full potential and this error is easily corrected first by establishing who you want to reach, in the pure style of marketing, managing the personal brand and determining the target audience, the interests of the contacts and publishing content about it.
The professional can start with the image he presents in his photograph, on his cover and the keywords he uses in his profile, for example if he is looking for digital marketing, he must literally place those keys to improve his SEO.
You have to be adventurous, once the urgency of obtaining employment is so great, it must be said, without fear that the recruiter will think that the element was fired for something negative. Although many employers prefer someone who has a job because for them it has more value to have a stable job in a company, which they see as a guarantee of effectiveness, today it is known that companies close due to the crisis, so the best talent may be out of work right now.
Also, you have to be proactive, explore the function to send a contact invitation and even make stories about the day-to-day, but that contribute some knowledge. The lives Sharing tips or information can also help to find a job because they generate greater exposure of the professional on the platform.
We recommend you: