Christmas is getting closer and closer and video game companies do not want to miss the chance to dress up. During these months it is common to see how the console offers with designs inspired by fashion games with which they are even presented in a pack, all different to satisfy the needs of different territories. The latter are, for example, the Switch pack with Just Dance that was recently announced for the United Arab Emirates, or this one with Joy-Con and Super Mario Party. However, for those who already have the console or the games and want to tune their platform, there is also a wide range of skins. And now, in addition, they are official Nintendo alternatives.
Nintendo Online Store has put up for sale almost a score of skins new based on his most beloved sagas. Switch owners will be able to choose between classic franchises, such as Mario, Donkey Kong or Zelda, or, if they prefer, newer IPs such as Splatoon and its colorful designs. Each customization set includes: a vinyl for the back of the console, another for the dock and for both Joy-Con, plus a screen protector, for a price of 20 dollars.
The slideshow requires JavaScript.
The largest vinyls, corresponding to the dock and the console, in many cases emulate special editions of old Nintendo consoles, or mythical cartridges of great exponents of their reference sagas. It's a way to celebrate our favorite games with premium materials They offer a flawless finish and can be removed without leaving a sticky residue, so you don't have to settle for just one model!
See also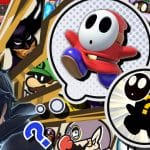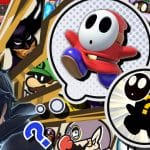 Its features include:
Official Nintendo license Designed exclusively according to the characteristics of the Switch. Scratch resistance. Easy to remove and put on. They do not leave residues. They do not interfere with buttons or sensors. Independently tested and approved materials.
You can see all the models right now from the official Nintendo online store.
Related