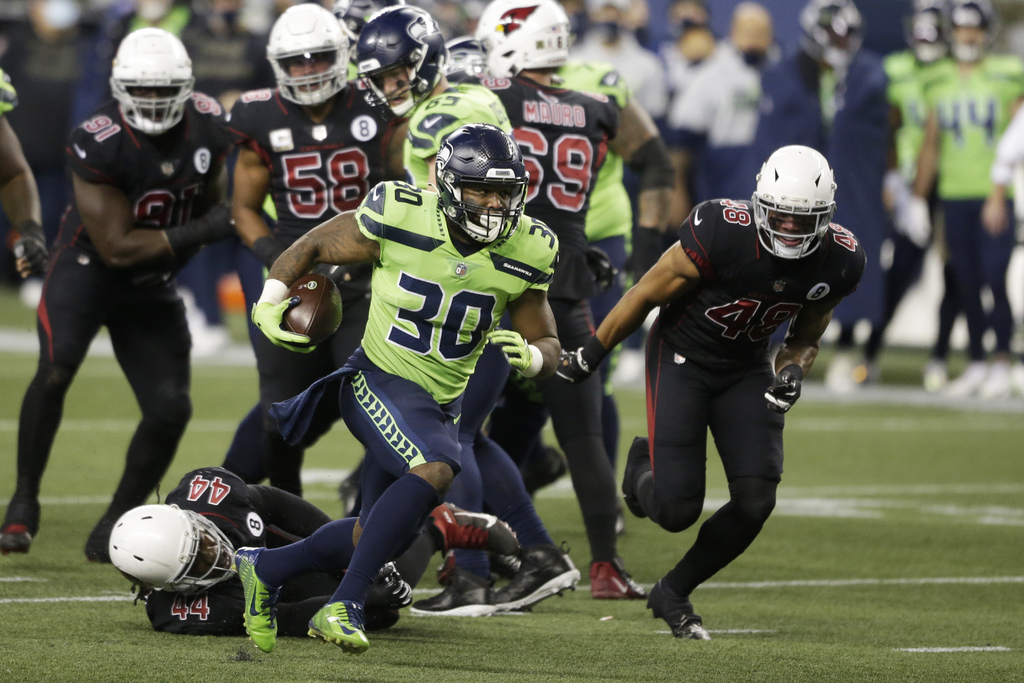 Russell Wilson vindicated himself after his worst performance of the season, throwing two touchdown passes, and the Seattle Seahawks regained the top spot in the National Conference West Division, beating the Arizona Cardinals 28-21 last night.
Wilson delivered an impeccable performance, without the blunders of the past four weeks, in which Seattle lost three of four games. The losing streak included losses in the past two weeks, to Buffalo and the Los Angeles Rams.
Consequently, Seattle had been allowed to reach the divisional top by the Rams and Cardinals.
Seattle (7-3) will now stay at the spot of honor for at least a few days. The Rams face Tampa Bay next Monday.
The victory was important for the Seahawks, who will get to the easiest-looking part of their schedule. In their next four games, they will meet teams that are 8-28-1 combined.
49
POINTS
both teams scored
during the meeting
which was very exciting.
Wilson completed 23 of 28 shipments for 197 yards. He had a 25-yard touchdown pass to DK Metcalf and an 11-yard pass to Tyler Lockett in the first half in a close game.
The quarterback had committed 10 turnovers in the previous four games combined, a streak that began with a loss to Arizona in overtime in Week 7.
They change
The stadium where the Seahawks and Seattle Sounders play has been renamed Lumen Field.
The Seahawks made the announcement before the game in which they beat the Arizona Cardinals. Until yesterday, the property was known as CenturyLink Field, but the company changed its name to Lumen Technologies earlier this year.
The modification is subject to approval by the Washington State Public Stadiums Authority. Inside the stadium, signs have already been changed to incorporate the new name, and necessary work is expected to be completed before the 2021 season begins.
The stadium opened in 2002 as Seahawks Stadium and in 2004, it was renamed Qwest Field.
👍 I like it 😍 I love it 🤣 funny 😮 surprised 😡 angry 😢 sad