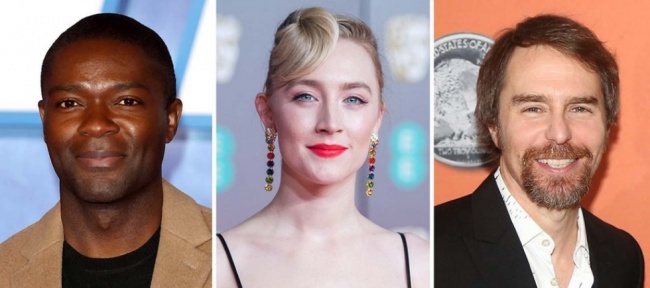 Sam Rockwell, Saoirse Ronan and David Oyelowo will headline the cast of Tom George's first film, an untitled Searchlight Pictures production written by Mark Chappell ('Flaked').
It is a mystery thriller, or "whodunnit," set in 1950s London, which follows a desperate American film producer in his attempt to bring a popular West End play to the big screen. The problem is that someone is killing the members of the production one by one.
Rockwell will play the officer in charge of solving the case, Inspector Stoppard, a man back from everything who is always accompanied by Stalker (Ronan), an enthusiastic newbie agent. For his part, Oyelowo will presumably play the aforementioned Hollywood producer, although THR does not specify his role in this film which, like 'Puales por la back', is expected to have a slight comic touch.
George has a long career in British television, being especially known for having directed in recent years the six episodes of 'Defending the Guilty', or the nineteen episodes of the acclaimed 'This Country', a BBC series indipendent in our country. of which he has also signed most of his scripts.