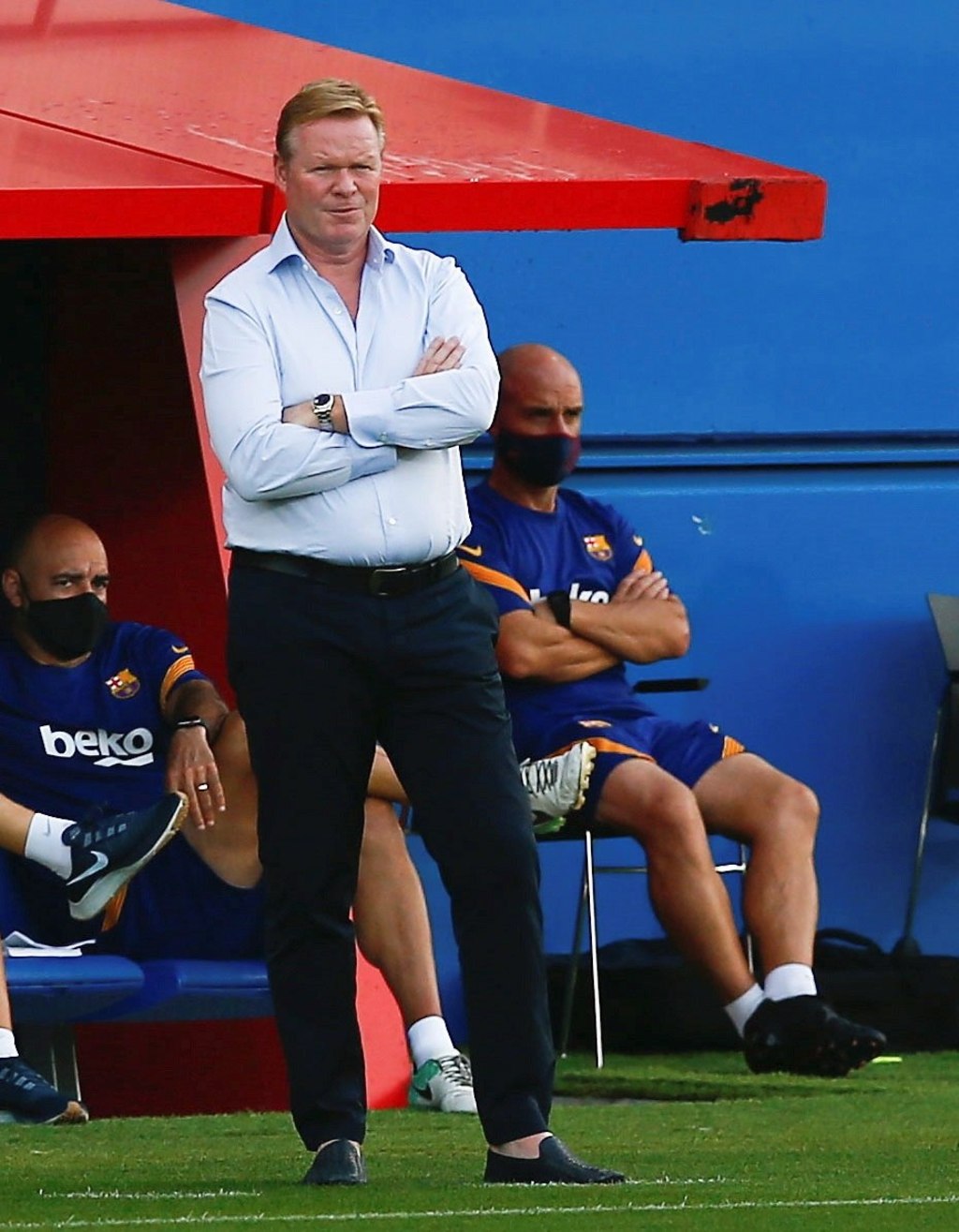 Forced to deal with another tough situation involving Lionel Messi, Barcelona manager Ronald Koeman demanded more "respect" for his disgruntled star.
Koeman said yesterday that he understood why Messi was upset when journalists asked him about the criticism made against him by a former agent of his teammate Antoine Griezmann when the Argentine star arrived in Spain on Wednesday after a long trip.
"I have to defend Leo, because if it happened to me that after a 15-hour plane trip back to Barcelona and having to wait an hour and then go out to the press asking those kinds of questions, I would be just as annoyed with them, "he stressed.
The coach pointed out that after a long trip he returned to Barcelona, ​​it is logical that the player reacted with discomfort to these types of questions from the media just upon arrival. He added that from what he has seen in training, there are no problems between Messi and Griezmann.
Eric Olhats, who was Griezmann's agent until 2016, told France Football magazine last week that Messi has marginalized Griezmann in what he called a "regime of terror" at the club, where the Argentine allegedly "controls everything."
When reporters sought a reaction from Messi, he limited himself to replying: "The truth is, I'm a bit tired of always being the problem of everything at the club."
That raised new alarms at the Camp Nou about the future of the 33-year-old forward.
Many are concerned that the latest episode of malaise will become another reason for Messi to go ahead with his plans to change teams. Once his contract expires at the end of this season, Messi will be free to negotiate with other clubs from January. It is speculated that he would be tempted to meet his former coach Pep Guardiola at Manchester City.
Koeman said that while he believes his job is not to convince Messi to stay, he is confident that the attacker will extend his 20-year tenure at Barcelona.
👍 I like it 😍 I love it 🤣 funny 😮 surprised 😡 angry 😢 sad