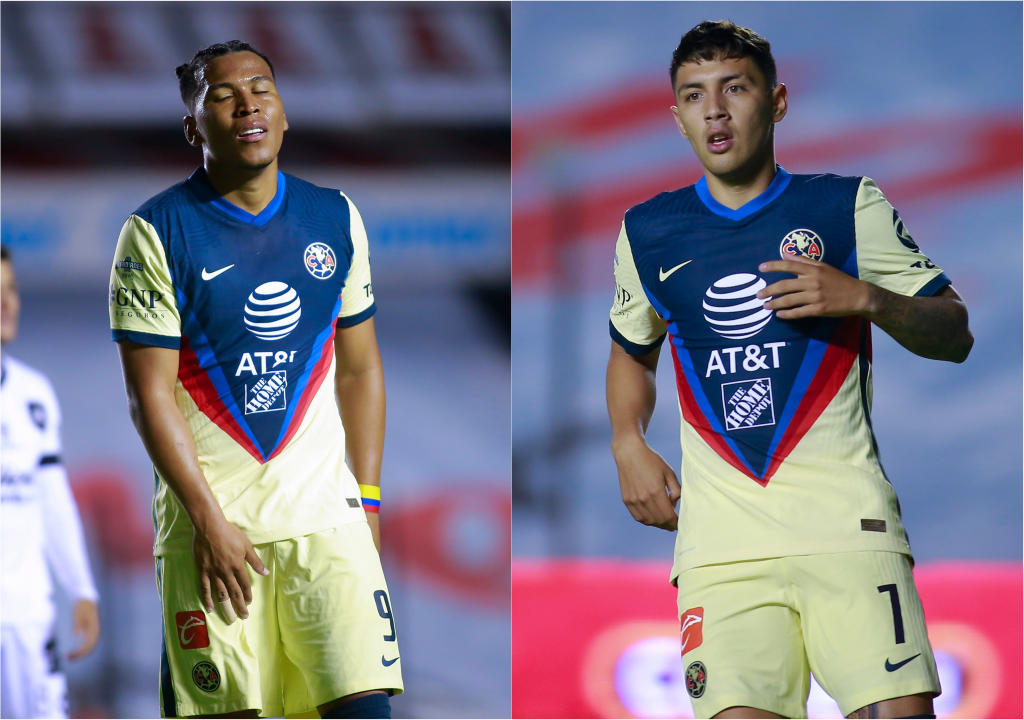 Colombian striker Roger Martínez and Argentine winger Leonardo Suárez, players of the Mexican soccer America, announced this Wednesday on social networks that they tested positive for the team's COVID-19.
"I want to inform you that I tested positive for COVID-19. I am asymptomatic," Martinez reported on his Instagram account.
Suarez used the same way to reveal his positive and express that he is in "perfect" health.
The cases of Martínez and Suárez occur less than two weeks before América, led by Miguel Herrera, begins its participation in the final phase of the Apertura 2020, in the quarterfinal round.
Martínez, 26, has participated in 11 games with the Águilas in the Apertura, in which he contributed a goal and an assist, but since the fourteenth day of the regular season he has not participated.
Suárez, 24, arrived as a reinforcement for América in the Clausura 2020 from Spanish football. In total, Leo accumulates 23 games with the eagles, with three goals and three assists.
In the Apertura, Suárez has been a recurring replacement for Herrera with América. In the tournament he has 11 games, six as a starter, with one goal and two assists.
The eagles maintain their preparation for the quarter-finals, a tie for which they are waiting to meet their rival, who will come out after the play-offs this weekend.
Herrera recovered in recent days the Uruguayan forward Federico Viñas, who missed the last two days of the regular phase of the Apertura due to COVID-19.
The América squad has suffered more than five casualties during the regular phase of the tournament, mostly due to injuries.
Despite the drawbacks, Herrera led the capital's team to finish in third place in the standings and become one of the four teams that fought the repechage and went directly to the quarterfinals.
America's goal is to win the league for the title and thereby add its fourteenth league trophy to confirm its reign as the most winning team in Mexico.
👍 I like it 😍 I love it 🤣 funny 😮 surprised 😡 angry 😢 sad