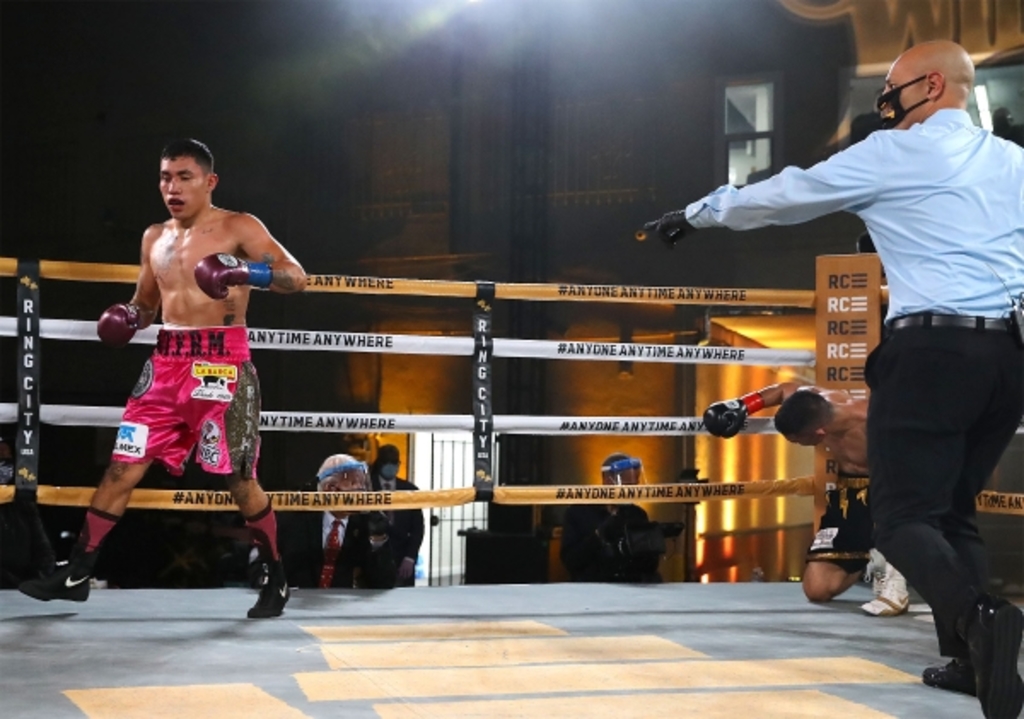 The boxer from the capital Eduardo "Rocky" Hernández, demonstrated his power in his fists, when he succeeded in his commitment at the Wild Card Boxing Club in California, where he beat Texan Eduardo "Thunder" Garza by way of an effective knockout.
The clash agreed within the 130-pound division, the Mexican imposed his conditions from the beginning of the fight, with powerful combinations that made a target in the face of the "Thunder" who at the beginning of the first assault already showed damage to the left cheekbone.
For the second turn, Hernández's dominance increased, so his confidence in the ring was manifested. It seemed like it was a matter of time before the knockout came, which happened in the third round, when Garza decided to go on the attack and was connected with power by the Mexican.
A powerful hook to the liver, was the cherry on the cake for the performance of the "Rocky" that had prepared the way and surprised Garza who fell in the neutral corner to hear the full account of the third on the surface to reach 30 wins, with 27 knockouts.
In the duel for the Silver crown of the World Boxing Council (WBC, for its acronym in English), Miguel "Micky" Román from Juarez was defeated by O'shaquie Foster who kept the belt in the Super Feather division, topping the card from 'Ring City USA'.
The frontier could not contain the hurricane style of the tall "Ice Water" who knew how to keep the Mexican at a distance, until in the ninth round, referee Jack Reiss decided to stop the fight, with Roman falls in the first and nine.
👍 I like it 😍 I love it 🤣 funny 😮 surprised 😡 angry 😢 sad