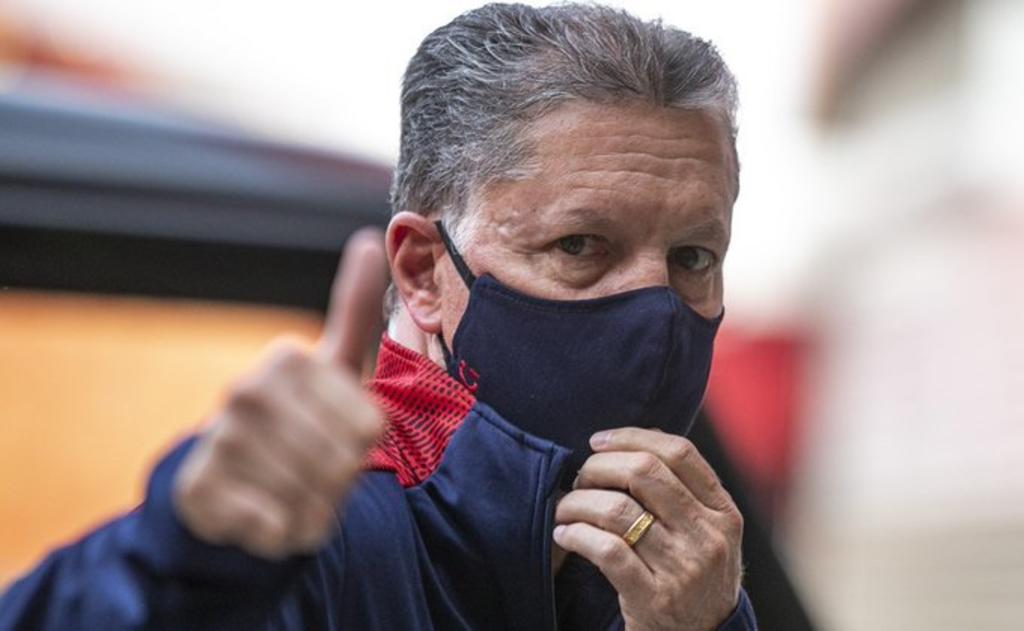 Prisoner of the courage that caused the injury of Alexis Vega, who is the best player in Guadalajara and the supporter of a good part of the project he leads, Ricardo Peláez went through the "triumphal arch" the good forms and the protocols that must be followed with the bodies attached to the Mexican Soccer Federation.
It turns out that the video broadcast by the Chivas, in which the play in which Vega and Ignacio Rivero dispute the ball is observed, for which the attacker of the Sacred Flock will be out of four to six weeks, is not owned by the Guadalajara team or Someone from the club took it.
These images belong to the Mexican Soccer Federation and are given to the teams to see exactly what happened, not to make them public, much less to be used as evidence against another union member, as they intend to do, when requesting the disqualification of Rivero.
All the clubs know that this material is for internal use, but Don Ricardo seemed to gain his bile and decided to publish it, violating the protocol and courtesy of the FMF. But that was not the manager's only mistake.
The photograph that they also present in the video, and with which they try to show that the play was very strong and with bad intention, does not even correspond exactly to the action that caused the injury. Yes it was from that game and they are Vega and Rivero, but it is not from that moment.
Ah what Don Ricardo! Now, in addition to putting together his entire show, losing the man who carried the most responsibility on the field, having his project hanging by a thread and getting a lawsuit with Cruz Azul, he also lacked the confidence of Femexfut.
Official statement pic.twitter.com/H6LzK7sScQ

– CHIVAS (@Chivas) November 16, 2020
👍 I like it 😍 I love it 🤣 funny 😮 surprised 😡 angry 😢 sad