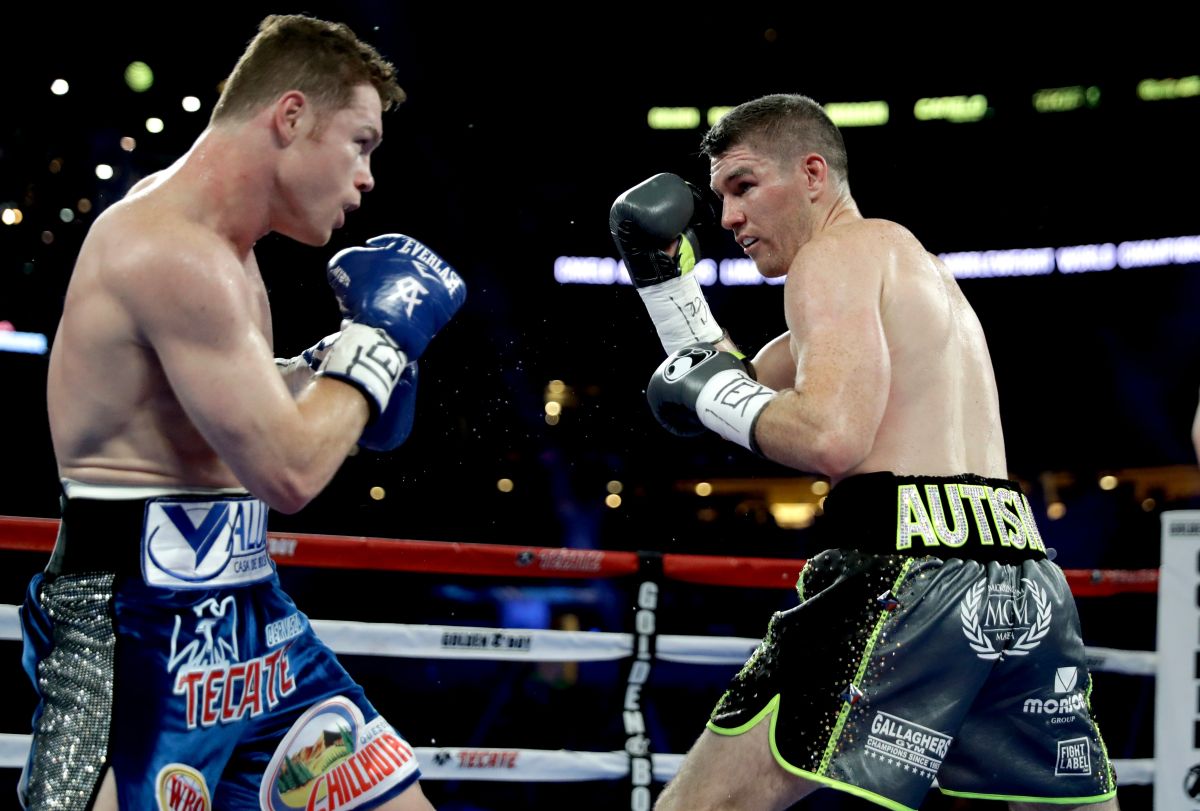 Saúl Álvarez took his belt off Liam Smith in 2016.
Photo: Ronald Martinez / .
Now that "Canelo" Álvarez confirmed his fight against Callum Smith, the fight of 4 years ago, in which the Mexican boxer defeated Liam Smith, the brother of his future rival.
Back then, Saul came up as a favorite and lived up to expectations. The fight was even the first five rounds with a fierce Liam that the Mexican was giving battle, but from the sixth on, the one from Jalisco began to tip the balance in his favor and in the seventh round he hit a left uppercut to the chin and a right hook to the temple that sent the Brit to the canvas. Liam got up to be knocked down again in the eighth round. It was until the ninth when the Mexican left the Briton lying with a hook to the liver and the knockout was decreed.
In this way, Álvarez got the WBO super welterweight title, his fifth world belt, in front of 51,249 attendees at AT&T Stadium in Arlington, Texas.
This time, against Callum, the story will be different, since "Canelo" will not have the sand to burst chanting his name, due to the sanitary measures caused by the pandemic, although there will be fans present, but in a reduced percentage.
The fight will also be in Texas and there will be another title on the line, but this time it will be held at the Alamodome for the WBA super middleweight belt. Something new in the career of "Canelo" is that he will face a fighter who will seek to avenge his brother's defeat, although that does not take away the Mexican's sleep.
"For me it is another fight, it detonates for him (Callum) like the revenge for his brother and is going to come with more desire to fuck mebut we are ready and the least I'm going to let is that I win. Fortunately I beat his brother and that's what I plan to do with him too"Álvarez expressed recently in an interview for TV Azteca.
Saúl Álvarez and Callum Smith will collide on December 19 in what will be the return to the ring for both, since they have not fought since 2019.