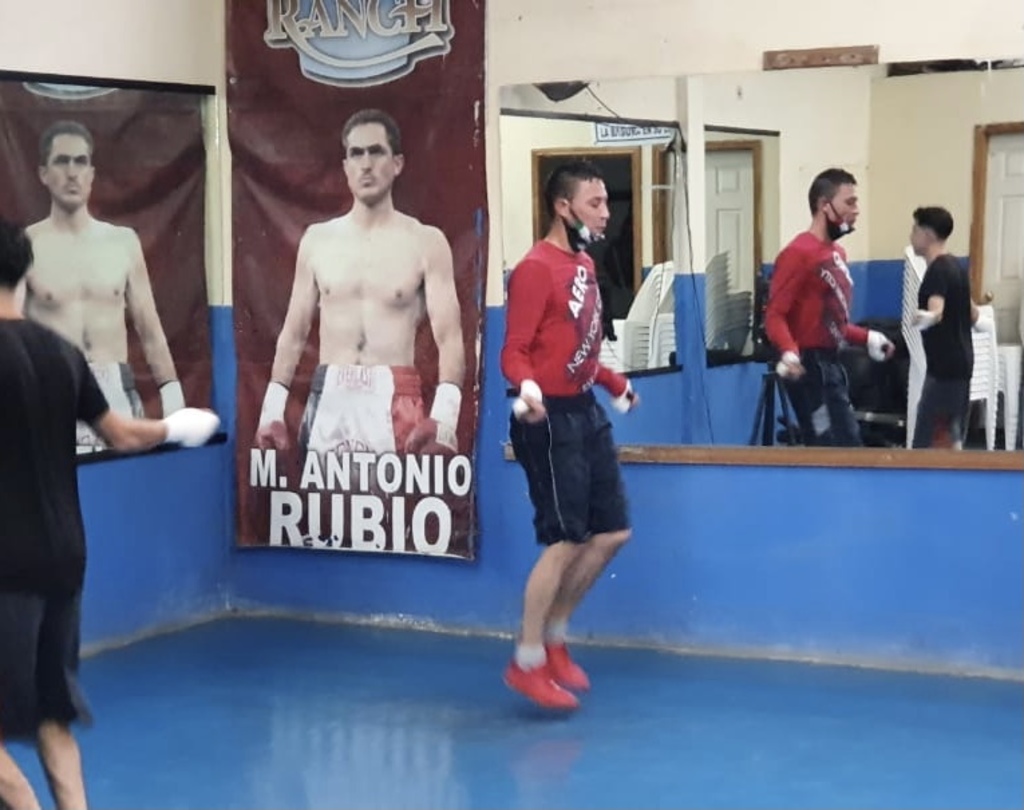 In his land, although not before his people, since his fight will be behind closed doors, due to the COVID-19 pandemic, the Coahuila boxer Jesús "Pecas" Salinas will seek to repeat the triumph over the American Christopher McCoy, to whom he will award the rematch next Saturday, November 28 in Ciudad Acuña.
As part of the endorsement of the undercard offered by Rocky Special Events (EER), Jesús Emannuel Salinas Gaytán relies on the power of his fists to once again deliver a fast-track defeat to the boxer from Houston, Texas, who returns to territory Mexican with the firm intention of charging the affront to the so-called "Freckles", after being the subject of a surprising setback via technical knockout in just three episodes.
Salinas, who is trained by former world champion Marco Antonio "Veneno" Rubio, is ready to face McCoy in a four-round match on the super lightweight scale.
In the main fight of the card that will take place in the parking lot of the Hotel Villa Real in the border town, the local idol Alex "Gato" Zuñiga will face the lagoon player Jesús "Chuta" Reyes, eight rounds at Welterweight.
In one of the main battles, the great promise of the Monterrey boxing Jaret "Domador" González (13-0-0, 10 KO's), will face the Saltillo Saúl "Fantasma" Gutiérrez, eight rounds on the featherweight scale.
Six rounds at Superlightweight, American Breyon Gorham from Houston, Texas, will face Gomezpalatino Fernando Gaucin, while another Lagunero, Alfredo Núñez, will face Chihuahuan Carlos Vargas.
👍 I like it 😍 I love it 🤣 funny 😮 surprised 😡 angry 😢 sad