While Madrid seeks a new Casemiro, or at least a substitute for collateral (hence the great interest in Camavinga), a footballer of his court appears strongly in Brazil in the figure of Gabriel Menino. In fact, the loss due to coronavirus in the Seleçao of the Madrid midfielder opened the door of the debut with the absolute of the canarinha to Menino in this FIFA break. It was already summoned in the previous break, but it could not be released and in this Tite it had planned to give it the alternative against Venezuela or Uruguay … but Covid-19 has also affected it.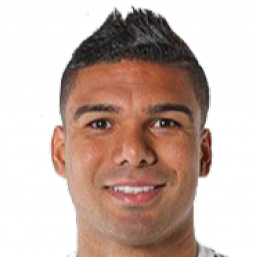 Last week Gabriel Menino was positive for coronavirus being already in the concentration of the Brazilian team (where Vinicius was also, the only madridista called on this occasion), although from the first moment he was asymptomatic. As this newspaper learned, the boy is fine and wishing end quarantine to play again…

For now you will have to postpone its premiere with the Brazilian absolute (he was already in the U-20) and when he returns he will do it in the Palmeiras, the club where one has lived real explosion. In 2020 he has 23 games with the first team (one goal) between Brasileirao, Libertadores and the Brazilian Cup. Its market value has risen to € 10 million, according to the specialized website Transfermarkt. It is the last gem of the Verdao but not the only one. "Patrick de Paula and Gabriel Veron are going to have a brilliant career, for sure", explains Menino himself to AS. "Palmeiras has put together a very strong quarry with players who will be in big clubs and in the Brazilian team". Europe awaits you.