Sony Playstation 5 :
Xbox has always understood the backward compatibility as one of the most important elements in the face of new generational leaps. We have seen it in each family of consoles of the brand, but especially with Xbox Series X / S, which can not only run the games of previous generations but also does so in a more effective way by updating its technical capabilities. Now the company has announced the introduction of a new technology on these consoles: it's about FPS Boost, a system that allows duplication -and in some cases quadruple, as reported from Xbox Spain- the framerate of selected titles,.
FPS Boost has been presented in a post on the company's official blog in which they explain how this works new Xbox Series X / S feature coming out today. Previous generation games that run at 30 fps and are compatible with this technology will run at 60 fps on next-gen consoles, while those that already run at 60 fps will now go at 120 fps. They are selected games, that is, so they will not work automatically with all backward compatible titles.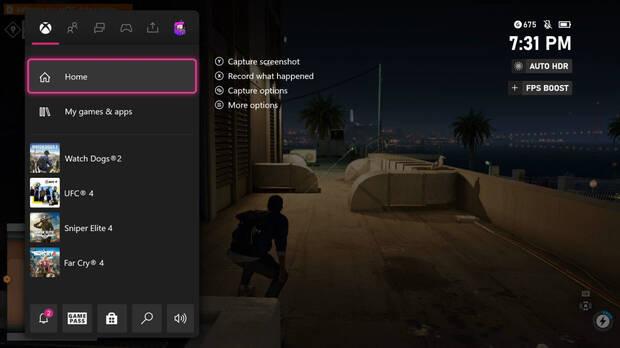 First games compatible with FPS Boost
Today they announced what will be the first titles compatible with the FPS Boost of Xbox Series X / S, a roster made up of Far Cry 4, New Super Lucky's Tale, Sniper Elite 4, UFC 4, and Watch Dogs 2. The option will begin to be available on next-gen consoles later today and throughout this spring. a new section will be included in the console interface so that players can see, at the touch of a button, if their game is taking advantage of the FPS Boost or not, as well as if they want to play with that enhancement enabled or disabled.
At Digital Foundry they have made a Xbox Series X / S FPS Boost Technical Review testing these first compatible games, while the well-known youtuber El Bits Analyst has already published a direct comparison. You can see both videos under these lines:
New video games compatible with FPS Boost will be announced over the next few months, although at the moment only this list of five titles has been confirmed: of them it has been said that New Super Luckys Tale will run at 120 fps from now on, while UFC 4 will run at 60 fps with this new feature activated. Xbox has ensured that already are collaborating with developers to apply this technology to the largest number of games possible, although they may not be all backward compatible: the FPS Boost improvements are not the only ones that games from previous generations can benefit from, but they can also see their resolution, their textures improved thanks to 16x anisotropic filter and its image quality thanks to the automatic HDR deployment.