Sony Playstation 5 :
Sony will be working on a response to Microsoft's Xbox Game Pass, the subscription service with hundreds of games at a reduced price. Although PlayStation's Jim Ryan had already warned that Microsoft's model was unsustainable -at least in terms of simultaneously launching the new features in the service-, it seems that they do prepare some type of subscription added to PS Plus or PS Now -the game on the cloud-. At least that is how he has dropped it in an interview with TASS, where he deals with several issues -among them the launch of the titles that will define the generation.
Asked for an answer to Xbox Game Pass, one of Microsoft's great attractions on consoles and PC, Ryan answers that "News will come, but not today. We have PlayStation Now which is our subscription service and which is available in various markets". At the launch of PlayStation 5, which is already on sale in Spain, a new promotion is included in addition to the monthly PS Plus games: PS Plus Collection, where we find 20 PS4 games -among them many essential- free to play. PS Plus subscribers with PS5, from Days Gone to God of War, Final Fantasy XV, The Last of Us Remastered, Uncharted 4, Monster Hunter: World, Persona 5, Resident Evil 7 and many others. Could PS Plus Collection expand and become a standalone service in the future?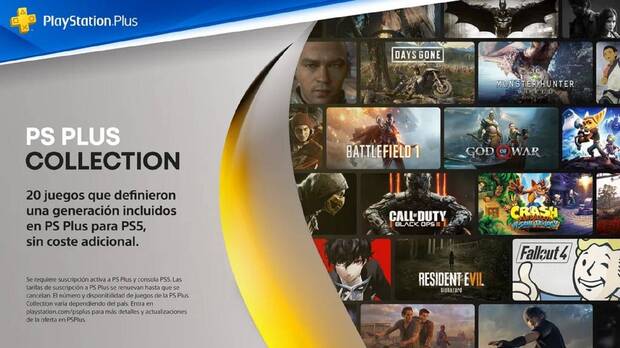 Jim Ryan doesn't like the term "console warfare"
"The console war is a term that I have never used or that I like," says Ryan about this definition to talk about competition between console manufacturers. "For me it is good that there is competition. I think it makes us work harder. Keep us from becoming complacent. It is good that the consumer has a choice, I think it is wonderful. We are happy and proud with what we have. "PS5 is already on sale in Spain, although it is not exactly easy to get one without reservation.