Sony Playstation 5 :
SNK has announced another character from Season Pass 3 by Samurai Shodown. Is about Cham cham, the cat girl presented for the first time in Samurai Shodown II and who arrives in the last installment of the series with a renewed set of movements that you can see in the trailer below. Be available on March 16 and voice actress Yuna Taniguchi is responsible for providing the voice.
The Japanese company specialized in fighting games has advanced in this announcement that the fourth character from Season Pass 3 be from Guilty Gear, the long-lived saga of fighting games from Arc System Works. The latter prepare the release of Guilty Gear Strive on April 9 on PS5, PS4 and PC; This weekend it had an open beta that made us see that we are facing one of the great fighting games of the next few years.
【SAMURAI SHODOWN】
That's right! GUILTY GEAR is coming to SAMURAI SHODOWN!

The 4th spot on the SAMURAI SHODOWN Season Pass 3 roster will go to a character from none other than GUILTY GEAR. DLC launch date to be announced later. Look forward to further announcements. pic.twitter.com/Pbvc0pL9Qf SNK GLOBAL (@SNKPofficial) February 21, 2021
Samurai Shodown Season Pass 3 also includes Hibiki takane, from another SNK fighting game saga, The Last Blade, and another character yet to be announced. The price What will this season pass have: the first Season Pass costs 19.99 euros and the Season Pass 2 has a price of 13.99 euros.
Season Pass 3 will debut at the same time as the Xbox Series X / S version
The release date of this third season coincides with the video game premiere on Xbox Series X / S, version that can be updated for free if you have the game on Xbox One. This version can achieve a fluency of 120 frames per second and be available in physical and digital format. The relaunch does not include Season Pass.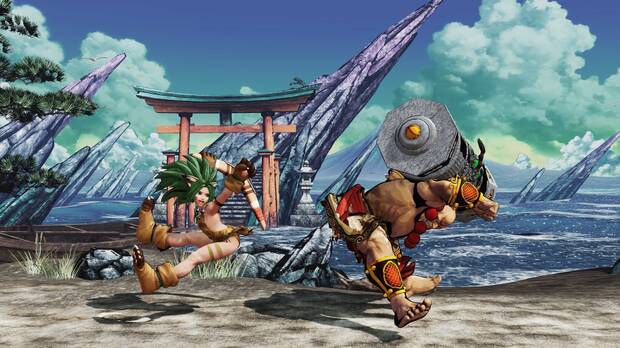 Samurai Shodown is available in Spanish stores and digital stores for PS4 and Xbox One since June 2019. Also, after its initial release, it was released in Google Stadia, PC (digital only) and Nintendo Switch.