Sony Playstation 5 :
One more week Epic Games Store has renewed its promotion of free games for PC by which any user with an account on this platform can obtain titles at zero cost every Thursday at 5:00 p.m. (Spanish peninsular time). We already knew what the free video games were going to be this week, but today we have also learned what will be the one that can be obtained without paying next week.
This week's free Epic Games Store games are Rage 2 and Absolute Drift, which are now available on both the official store page and the desktop launcher for PC. These two titles can be obtained completely free of charge until next Thursday, February 25 at 5:00 p.m. (Spanish peninsular time). That is when they are no longer available and are replaced by a new free game, which this time will be Sunless Sea.
Excessive action and meditative drifts
Rage 2 you can get it free for PC here. Its usual price in the Epic Games Store is 47.99 for its standard version, although soon it will also have a deluxe version of which the price has not yet been revealed. This title of post-apocalyptic action takes us to explore an Earth devastated by a giant asteroid, leaving only 20% of the human population. It is a title resulting from the collaboration between id Software and Avalanche Studios.
Absolute Drift you can get it free for PC here. It is regularly priced at 9.99 on the Epic Games Store. His proposal is that of a driving game arcade that flees from the classic premises of the genre: here there are no races or competitions, only infinite skids through minimalist landscapes, becoming almost a meditative experience. It has a range of six customizable cars, three different game modes, 34 levels and five free driving zones.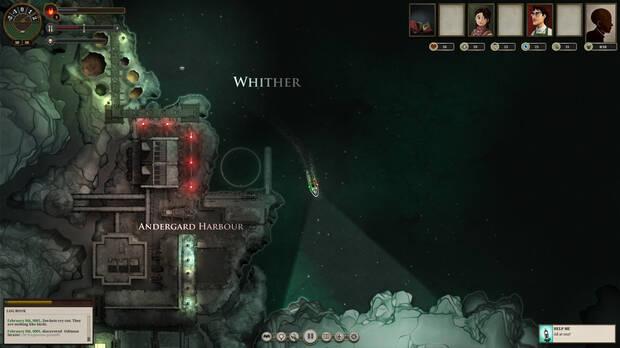 Next week, as we said before, it will be available for free Sunless sea (from February 25 to March 4), a indie video game focused on exploration and narrative: In this grim adventure we will explore an ocean full of mysterious creatures that have lost their sanity, something that can also happen to us if we stay away from the light too long.