Sony Playstation 5 :
Playstation 5 It is already among us, and with it, a totally new interface designed on the basis of the PS4 menu, so it is quite easy to find all the options to which we are used. However, now the digital store PlayStation Store is integrated into the menu main, therefore, common activities such as redeem game codes, subscription codes PlayStation Plus and others may require some explanation; that's what we are for.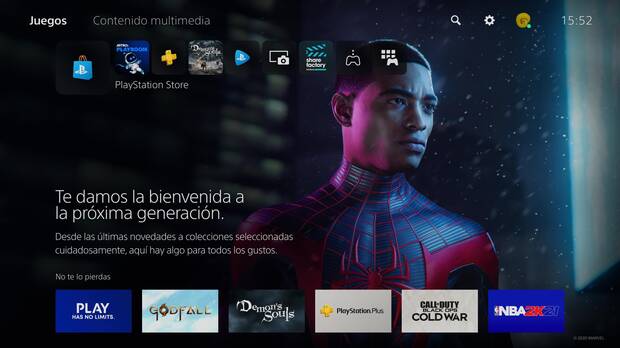 1. The first step is to go to PS Store, located on the left of the main menu 2. Once on its icon, click once down on the crosshead or lever left to enter the PlayStation Store. 3. Now we press L1 or R1 to scroll through the upper menu, where it says New, Collections, Subscriptions, and Explore.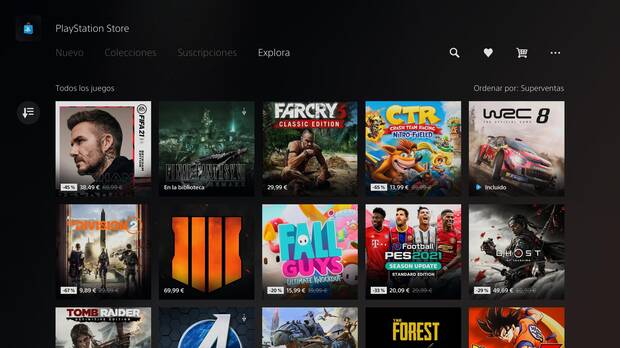 4. On the right you will see four icons: search (magnifying glass), wish list (heart), games in the cart (basket) and a men (three dots). Press "right" to move to the menu and open it.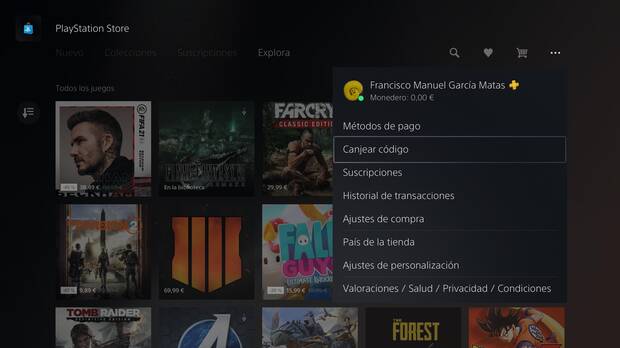 5. Here several options will be displayed, including those of redeem code; You can redeem games from PlayStation 5, PlayStation 4, subscriptions such as PS Plus and PS Now, as well as ingame objects, such as Fortnite V-Bucks, for example.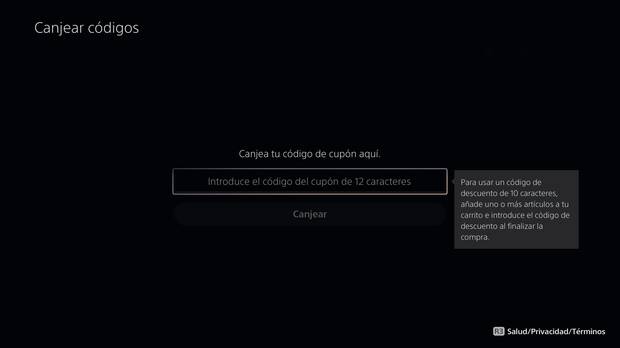 Redeem PS5 codes online and in app
The process is much faster if you do it from the internet browser. To do this, access the PlayStation Store web version and log in. Click on the icon to the left of the cart and a menu will open with the option "Redeem a code".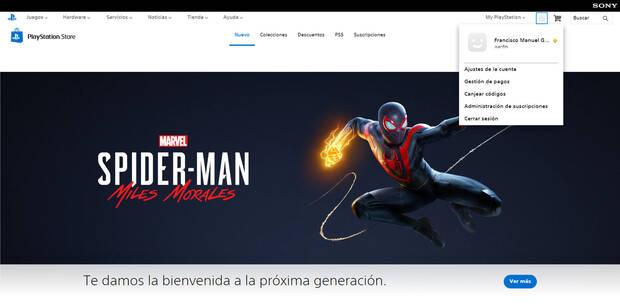 Likewise, from the new PlayStation app for mobile devices it's easy too. Once you have logged in, you must touch on the PS Store icon in the center. Later, touch the menu (the three lines) at the top, and you will see the option to redeem a code, as we show you in the image below.