Sony Playstation 5 :
As already mentioned a while ago, a new Mortal Kombat live action movie is currently underway which promises to reboot the series on the big screen to fully embrace the wildest and gore side of the series, though we've barely gotten to see any of it so far.
The Mortal Kombat show on the big screen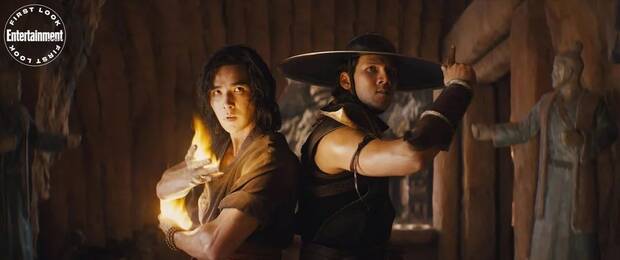 That has changed today, because EW has just published exclusively the first images of the film. In them we can see the real counterparts of various classic characters in the saga, such as Scorpion (Hiroyuki Sanada), Sub-Zero (Joe Taslim), Jax (Mehcad Brooks), Sonya Blade (Jessica McNamee), Liu Kang (Ludi Lin), Kung Lao (Max Huang) and Kano (Josh Lawson).
Besides all these well-known characters, we can also see the first capture of Cole Young, a completely new warrior who has been created exclusively for the film and will be played by Lewis tan. At the moment, what we know about him is that he is an MMA fighter who is going through a crisis after his career fell apart after he got used to being a great champion.
Of course, There will also be characters such as Shang Tsung (Chin Han), Mileena (Sisi Stringer) or Raiden (Tadanobu Asano) in the film., although no images have been shown yet of what they will look like in this new cinematic version of Mortal Kombat.
A film faithful to the games and with all the gore of the saga
The movie is being directed by Simon McQuoid, who has ensured that be for adults and that we will not lack gore, blood and fatalities in large quantities, since something that is very careful is that it is a film very faithful to the original material and to the history and background of this universe. Speaking of fatalities, he has confirmed that some of them will be straight out of the games.
Mortal Kombat It will be released next April 16 (In the United States it will do it simultaneously on HBO Max) and in it they will again tell us how the warriors of Earth have to participate in a bloody tournament to avoid their destruction.