Sony Playstation 5 :
This weekend we tell you the news that Asobo Studio, the developers of Microsoft Flight Simulator, prepared for the aeronautical simulator. In a broadcast on Twitch they said that the next world update would focus on the UK, which they will add soon DirectX 12 support (which is linked to the version for Xbox consoles), and also that the virtual reality compatibility will arrive in December. However, it was not clear if it will be compatible with all VR helmets, something that we now confirm, nor the release date: December 22, 2020.
"Be open to all devices," she said. Martial Bossard, Executive Producer Microsoft Flight Simulator, in the aforementioned broadcast. "The Oculus family, the Valve family; all helmet families will be compatible". Again, there is another question to mention the Oculus helmets: get to the digital store of these glasses, operated by Facebook? At the moment we have no details about it.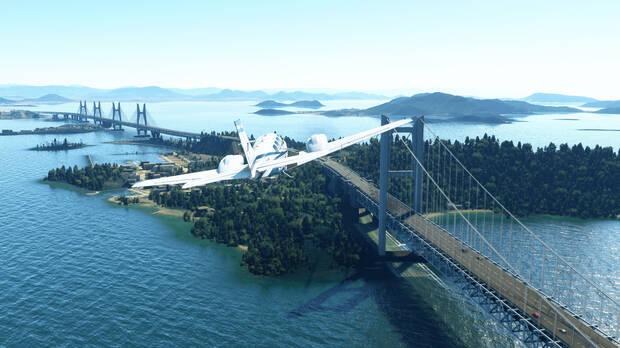 Asobo Studio began Test phase with virtual reality a few months ago, but exclusively for the VR headset HP Reverb G2, a high-end headset with whose manufacturer they have a collaboration agreement. This month, all users, whether they have an Oculus Quest, an HTC Vive or a Valve Index, to mention some of the most popular, will be able to take to the skies in a much more immersive way.
In fact, the French study has confirmed that the menus and the interface have been retouched for this free virtual reality upgrade. Also, this update that will arrive at the end of the month is framed within the "Sim Update 2", a free content addition that incorporates other unspecified enhancements and tweaks.
United States improves in Flight Simulator
Recently, Microsoft Flight Simulator was updated with its second world tweak, a "World Update 2" that remodeled much of the United States by doing more faithful to reality some monuments, cities and natural areas. The simulator is available on Steam, Microsoft Store and Xbox Game Pass for PC, but a version in physical format with 10 DVDs it can also be bought in Spanish stores.