Sony Playstation 5 :
This November 19 Playstation 5 It has reached stores in Spain and the rest of European countries. Sony's new console arrives accompanied by high-level titles such as Demon's Souls, Spider-Man: Miles Morales, Sackboy: A Big Adventure and NBA 2K21. But you don't have to go to the checkout to enjoy more games on your brand new machine. As is already the case with PS4, there are many free games on PlayStation Store.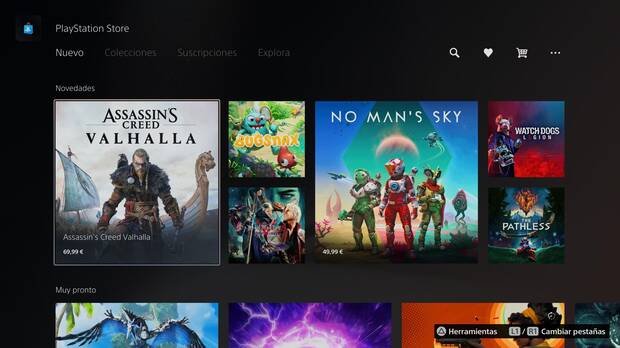 Download free games on PS5
When you launch your console you will need to configure it through some very well explained steps, but one of the first messages will be to introduce your free PlayStation Network account. If you've owned a PS4 or another of Sony's recent consoles, you already have one. If not, you can save a few minutes of the process by creating it from this link.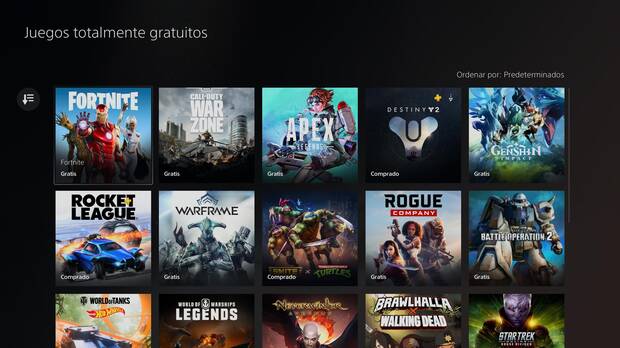 Once you have the console ready, to access the free games you just have to go to the icon PlayStation Store, far left in the main menu of the machine. Unlike in PS4, here the digital store is integrated with the menu, so you do not have to click on it, but press "down" (on the crosshead or on the stick) to get to the "Free" button.
In this submenu you will find a wide catalog of free games sorted alphabetically. Most of them are from PS4, but the console is backward compatible with practically the entire catalog of the previous generation of Sony. However, within those titles (which, we remind you, usually have in-game purchases) there are some improved by the developers for PlayStation 5.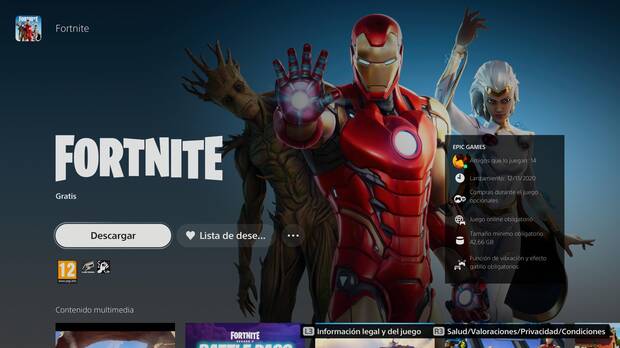 The improved free games for PS5
Some of the free titles are enhanced for PS5. This is the case of Fortnite Battle Royale, which will work in resolution 4K to a fluency of 60 frames per second; It will also have reduced loading times (although you will notice this with almost any PS4 game as well), greater optimization when playing split screen and graphical improvements in general.
This is also the case with Call of Duty: Warzone. Infinity Ward's battle royale runs at a stable 60 fps on PS5 with higher resolutions than on the PS4 version. Another newly updated title for next-gen machines is War Thunder, a free-to-play vehicle war multiplayer.
Free PlayStation Plus games
As in the previous console, on PS5 there are also free games for PlayStation Plus subscribers. Every month they give out at least two PS4 games, but until January they also give out one of PS5: Bugsnax, whose analysis you can read here. You can subscribe to PS Plus for 8.99 per month (or 59.99 per year, or 24.99 every three months) from the console or from the PlayStation Store website. PS4 titles are compatible with PS5. The PS Plus games for November are:
Once added to the library from the PlayStation Plus icon in the PS5 Store (no download required), PS Plus games stay in your collection until you cancel the subscription. The PS4 titles are updated every month. In the case of PS5 games, at the moment we know that Bugsnax will be until January and that Destruction AllStars arrives in February.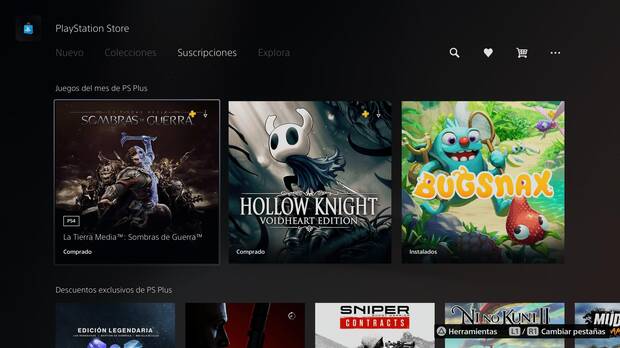 The PlayStation Plus Collection
In addition to those games, PS5 players subscribed to PS Plus will be able to access PS Plus Collection, a permanent catalog with 20 PlayStation 4 games Critically-acclaimed and bestsellers such as Uncharted 4: A Thief's End, Horizon Zero Dawn, Bloodborne and many others. Among them are some enhanced for PS5, like the mentioned God of war Y Days gone, which run at 60 fps. The complete list is:
Free PlayStation Now games
Similarly to PS Plus, PlayStation Now is a service of subscription that allows you to access more than 700 free games that you can play from your PlayStation 5. However, in the catalog There are still no specific games for the new console. There are 262 PS4 games and 15 PS2 titles that you can download to your console, and 399 PS3 titles that are played from the cloud (so a connection of at least 5 Mbps is required).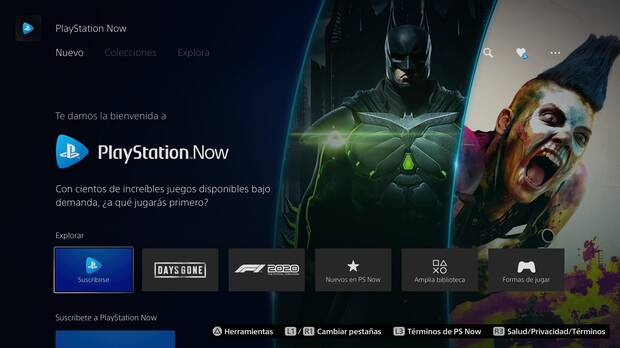 In addition, all these titles can be played from the cloud with a computer. Subscription to PS Now costs 9.99 per month, 24.99 every three months, or 59.99 per year; there is also a Free trial seven days. You can consult the complete catalog in this list.
Screenshots provided by Carlos Leiva.