Sony Playstation 5 :
Spanish players and players from around the world GTA Online, the multiplayer side of Grand Theft Auto V, can now enjoy the new update of the game of Rockstar. In this way, users can access the double and triple rewards this week, as well as an update to the Coup Challenge. In addition, we will receive a tech mask with blue dots or the verfld Autarch as a prize in the Roulette of Fortune, as well as discounts and bonuses.
Triple the rewards on all land races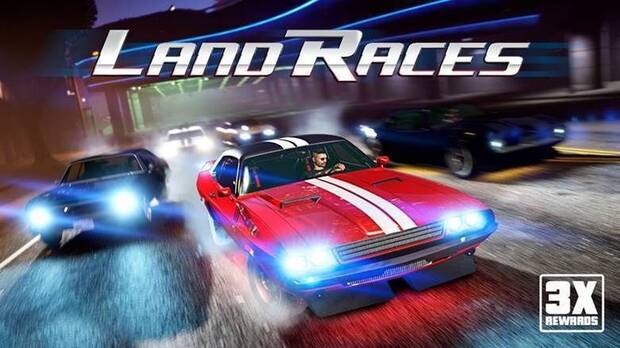 "When the mega traps, giant loops and stunt tubes disappear, the only thing that matters is skill," they point out from Rockstar. "Get back to basics this week and get the triple rewards on all land races through November 25".
Double GTA $ & RP on Gerald's Last Play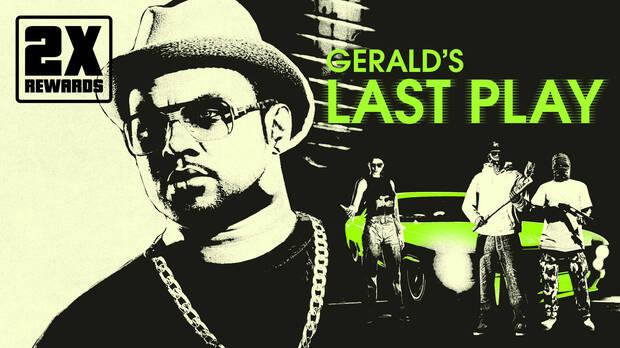 This big fish wants to get in touch with you to help him get away. In addition, I will pay you very generously: players will receive double the usual rate on all Gerald contact missions Until November 25th.
Triple GTA $ & RP on Superyacht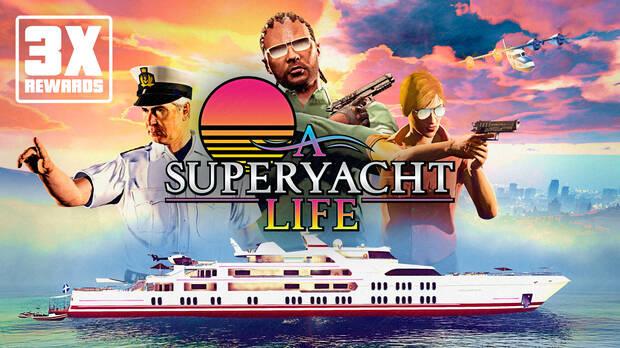 "Call Brendan Darcy, the crazy captain of the antipodes, to deal with all kinds of problems on the high seas and in high society, "Rockstar invites us." Help the captain put out fires at the local country club or rescue hostages and shoot your way. during a perfect storm: all six Superyacht missions offer triple the rewards to brave sailors as well as cabin boys. "
Double GTA $ & RP in The Diamond Adversary Series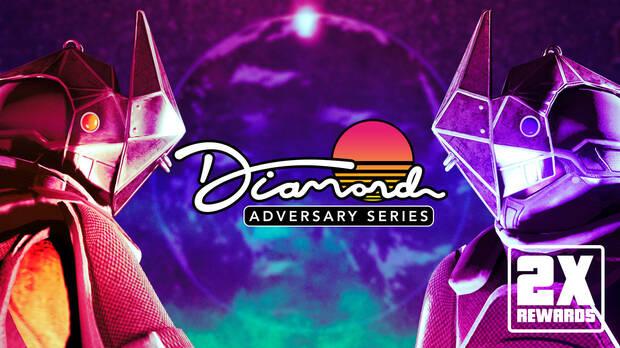 This week, players who immerse themselves in the Adversary series of The Diamond and participate in Bloody Battles in the Den of Sin will get Double GTA $ & RP.
Double GTA $ & RP in Until the End (Remix)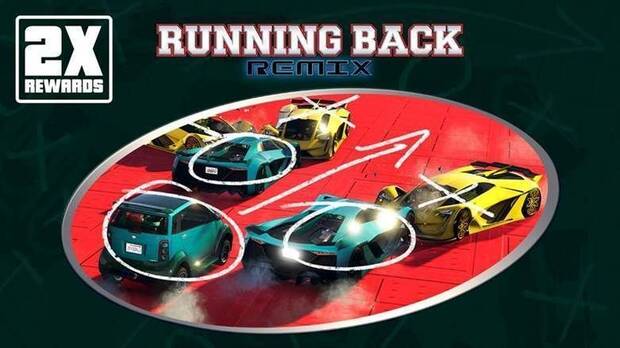 "Instead of donning a helmet and protections and racing your way into traffic, get behind the wheel of the tiny Panto and try to dodge the enemy squad of powerful Tezeracts to reach the end zone in Until the End (Remix)," he says. Rockstar. "To help maximize the kill factor, all players will receive double rewards for their blood, sweat and tears until November 25. Ready? Break!"
Heist Challenge Update
Rockstar congratulates players for having Overcome the GTA $ 100 Billion Challenge last week, and for having raised GTA $ 1 trillion in late hitting. "As a reward for the collective effort, all the players will receive a new vehicle during the week of the next GTA Online's big update for December. Also, all participants who played last week will receive a badge of honor for your efforts".
Also: Everyone who played between November 12-18 will receive an additional GTA $ million just for logging in this week.
Free Blue Dotted Tech Mask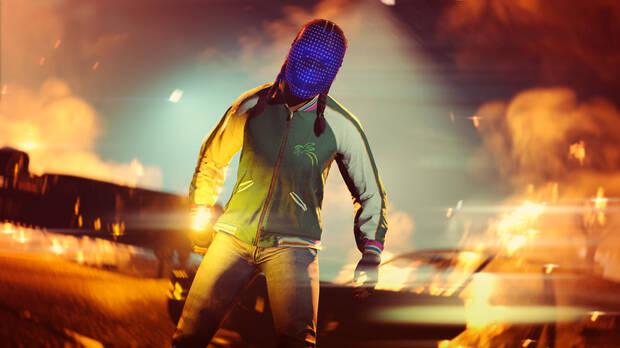 Players who compete and win a trade battle this week will receive a free Blue Dotted Tech Mask.
This week's podium vehicle: Verfld Autarch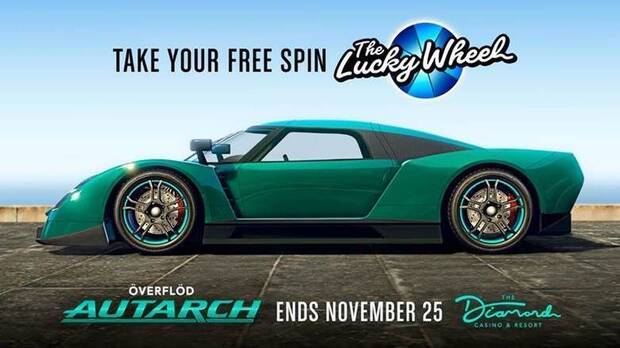 Go through the lobby of The Diamond Casino & Resort and play Wheel of Fortune every day to win GTA $, RP, clothing, mystery prizes, and more. This week's podium vehicle is the Verfld Autarch, an aerodynamic hypercar of import with enough power under the hood to intimidate most civilians. Are you like "most civilians"? We don't believe it.
Discounts
There are many ways to save in Los Santos, if you know where to look. This week, those who want to discover their passion for the sea can take advantage of 30% discount on all boats and yachtsas well as improvements and modifications for your new floating palace. In addition, discounts on powerful vehicles and laser weapons. See the full list below.
Yachts 30% discountYacht upgrades and modifications: 30% off All ships 30% off Vehicles: Progen T20 40% off Dinka Sugoi 40% off Truffade Thrax 30% off
Laser weapons:
Widowmaker 40% offUp-n-Atomizer 40% offSatans from Hell 40% off
Prime Gaming bonuses
GTA Online players who link their Rockstar Games Social Club and Prime Gaming accounts get GTA $ 200,000 for playing this week. In addition, Prime Gaming members will receive free the nightclub of the Vespucci channels, as well as an 80% discount on the Imponte Nightshade and a 60% discount on the Declasse DR1.