Sony Playstation 5 :
Epic Games Store has replaced last week's free game, Star Wars Battlefront 2, with Galactic Civilizations 3. Now It can be downloaded for free for PC until January 28 at 5:00 p.m. Spanish peninsular time. It is a simulation and strategy game where we can choose between dozens of unique races to achieve a good reputation throughout the galaxy thanks to diplomacy, espionage, technological advances and much more. "Lead your civilization to a golden age in one of the greatest empire-building games ever created," say its creators, Stardock Entertainment.
Galactic Civilizations III free on Epic Games Store
"Research new technologies, design starships, and colonize new worlds as you face threats and overcome challenges from mysterious new origins. Negotiate trade treaties and agreements, wage wars, spy on your enemies and promote your best citizens. And when you're done, replay one of the many alien civilizations included, each with its own story, tech tree, ship components, and more. "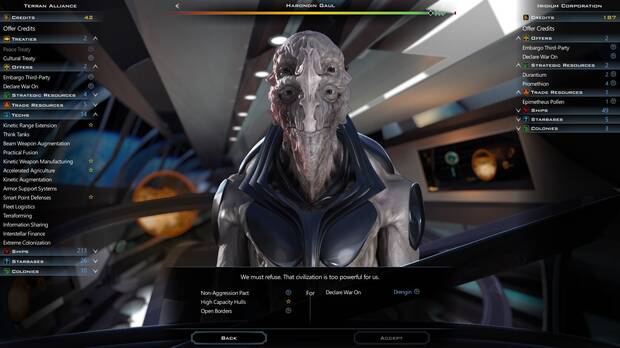 Galactic Civilizations 3 was released in 2015 and has since received some expansions, such as Crusade that brought a new region to the galaxy with new races and civilizations.
Dandara: Trials of Fear Edition coming soon
On January 28 the Epic Games store will give away Dandara: Trials of Fear Edition, a retro-styled 2D metroidvania featuring exploration, platforming, and frenzied action. "Defy gravity as you leap between floors, walls and ceilings alike. Discover the mysteries and secrets hidden throughout the world of Salt and its wide variety of characters. Reinforce Dandara for combat and survival against enemies bowed down oppression, "says Long Hat House.