Sony Playstation 5 :
Yesterday Blizzard made an announcement that many gamers have been waiting for years: Diablo 2 Resurrected, the remastering of the iconic second installment of this acclaimed saga of role-playing and action games, will be a reality and will arrive on PC and consoles this year.
Diablo 2 Resurrected and Diablo 2: Two games independent of each other
Now, Blizzard has released new details on this new version, confirming that its release will not affect the original edition of the game at all.. In other words, Diablo 2 Resurrected and Diablo 2 will be treated at all times as independent products and the remastering will not overlap the classic version.
This may seem logical and normal to you, but It is a point that should be highlightedAs with the release of Warcraft III: Reforged Blizzard decided it was a good idea to merge the multiplayer of both versions, which resulted in the elimination of features such as clans, LAN play, and online leaderboards. Of course, this led to a lot of controversy and very unhappy players, so It seems that this time the same mistake will not be made.
Thanks to this, If you like to play Diablo 2 with all kinds of mods and hacks, you can continue to do so, as the original version of the game will continue to receive support from Blizzard.. Of course, do not expect to be able to use these types of modifications in the remastering, as they are going to be banned so that they do not alter the balance of Battle.net.
On the other hand, Rob Fergusson and Rob Gallerani, two of the main people in charge of the game, have commented that have been able to make this remastering thanks to the fact that they still kept the base code of the original title. Although a lot of resources were lost, this has not been a big problem since the development team has practically remade almost all of them from scratch.
The resurrection of Diablo 2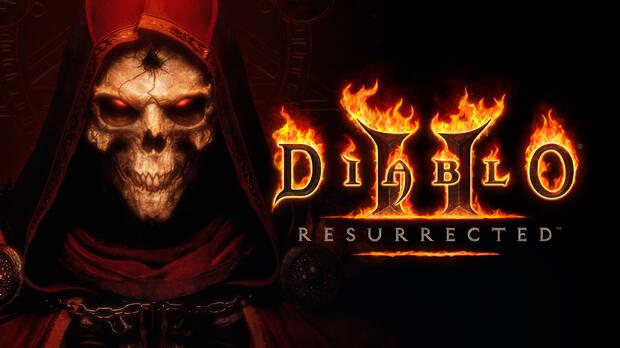 Diablo 2: Resurrected coming this year to PC, PS4, PS5, Switch, Xbox One and Xbox Series X / S. Include its expansion, Lords of Destruction, 3D graphics, the possibility of switching to a video mode with the original audiovisual section and cinematic sequences remade for the occasion.