Sony Playstation 5 :
Capcom has shown the Capcom Arcade Stadium launch trailer for Nintendo Switch, already on sale for 27.99 euros in the eShop, and has announced that in the future – with no known date at this time – it will reach PlayStation 4, Xbox One and PC. It is a collection of arcade games from the company with three packs of 10 games – or with the option of all 32 games together – that highlight the different times of Capcom in the arcades. 1943: The Battle of Midway is offered as a free download, while Ghosts n Goblins is a separate download.. "Shooting, fighting, action … all your favorite genres come together in this fantastic collection," reads his description. "Feel all the arcade nostalgia once again with Capcom Arcade Stadium, but with amazing new features that you would have liked to have back then."
Among the options included in the collection we have a recreation of arcade machines in 3D, graphic filters that simulate old screens, Rewind, Save, Speed ​​Adjust, and Four Player Local Multiplayer -depending on the title-. They all have online rankings to compare performance with the rest of the world.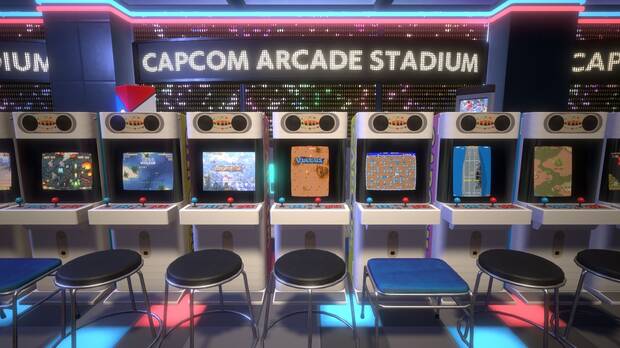 The games in the collection
The complete list of games, to which 1943: The Battle of Midway and Ghosts n Goblins will be added, is as follows:
Pack 1: Dawn of the Arcade (1984 to 1988): Vulgus, Pirate Ship Higemaru, 1942, Tatakai no Banka, Legendary Wings, Bionic Commando, Forgotten Worlds, Ghouls n Ghosts.Pack 2: Arcade Revolution (1989 to 1992): Strider, Dynasty Wars, Final Fight, 1941: Counter Attack, Senjo no Okami II, Mega Twins, Carrier Air Wing, Street Fighter II: The World Warrior, Captain Commando, Varth: Operation Thunderstorm.Pack 3: Arcade Evolution (from 1992 to 2001): Warriors of Fate, Street Fighter II: Hyper Fighting, Super Street Fighter II Turbo, Powered Gera: Strategic Variant Armor Equipment, Cyberbots: Fullmetal Madness, 19XX: The War Against Destiny, Battle Circuit, Giga Wing, 1944: The Loop Master, Progea .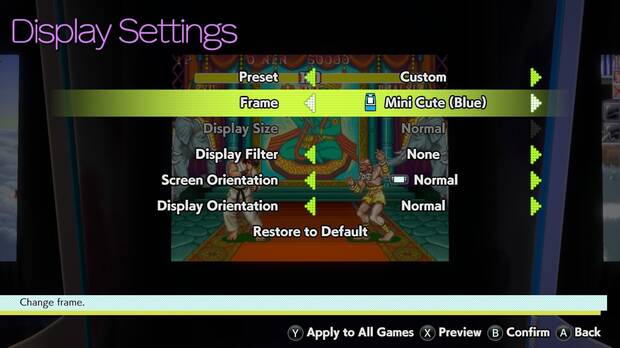 In the case of Nintendo Switch, it has been announced that "prior to the February 25 release of Ghosts n Goblins Resurrection, the original installment of Ghosts n Goblins be available for free at Capcom Arcade Stadium. Upon the release of Resurrection, Ghosts n Goblins will be available to purchase individually or as part of the complete Capcom Arcade Stadium pack. "