Sony Playstation 5 :
The machinery of offers, promotions and discounts of the Black friday It has started in different physical and digital stores even though Black Friday will be a week from now, on November 27. The last to join was PS Store, the digital store for PlayStation 5 and PlayStation 4. The sales are numerous and you can check them all at this link, but below we make a selection of the most prominent price cuts. The promotion, by the way, is active until December 1.
FIFA 21 – 38.49 Marvel's Avengers – 34.99 The Last uf Us Part II – 39.89 Ghost of Tsushima – 49.69 Star Wars: Squadrons – 24.79 DOOM Eternal – 23.09 Dragon Ball Z: Kakarot – 34 .99 NBA 2K21 – 34.99 Resident Evil 3 Remake – 19.79 Marvel's Spider-Man Game of the Year Edition – 29.99 Kingdom Hearts III – 20.99 Spyro Reignited Trilogy – 13.99 Crash Team Racing Nitro-Fueled – 13.99 Crash Bandicoot 4: Its About Time – 45.49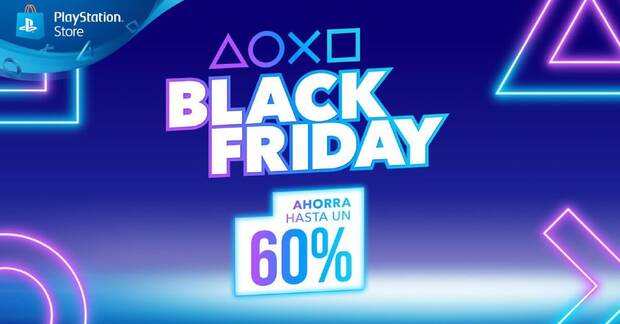 Offer on PlayStation Plus and PS Now
In addition to sales on video games, Sony's subscription services are also discounted: PlayStation Plus and PlayStation Now. The 12 months (one year) of PS Plus come down to 44.99 , a 25% discount. On the side of PS Now there are three months for 19.99 and a year for 44.99 ; in the first case it represents a discount of 20% and in the second of 25%.
PS4 games with PS5 version
Among the discounted titles there are several of PS4 that include upgrade to PS5. Among them are the different versions of FIFA 21, which will release its update for the next generation console on December 4. The complete list is as follows:
FIFA 21 Beckham Edition (standard) – 38.49 FIFA 21 Champions Edition – 39.59 FIFA 21 Ultimate Edition – 49.99 Watch Dogs Legion – 45.49 Watch Dogs Legion Gold Edition – 74.99 Madden NFL 21 – 38.49 Madden NFL 21 Deluxe – 39.59 Madden NFL 21 Edition MVP – 49.99 No Man's Sky – 24.99 Borderlands 3 – 19.59 WRC 9 FIFA World Rally Championship – 29.99 WRC 9 FIFA World Rally Championship Deluxe Edition – 34 .99 Maneater – 25.99
Black Friday 2020 offers
This is just an appetizer of the promotions that will take place throughout Black Friday, where Sony tends to downgrade their consoles (although you do not expect discounts on the newly released PS5, which arrived yesterday in Spain) and also games in physical format. It is foreseeable that these sales will be announced in the next few hours or days.
On the other hand, the Microsoft Store For Xbox Series X / S, Xbox One and Windows 10 there are also discounted deals on Japanese titles such as Dark Souls III, Dragon Ball Z: Kakarot, Soul Calibur VI, Jump Force and many more. You can consult them here.