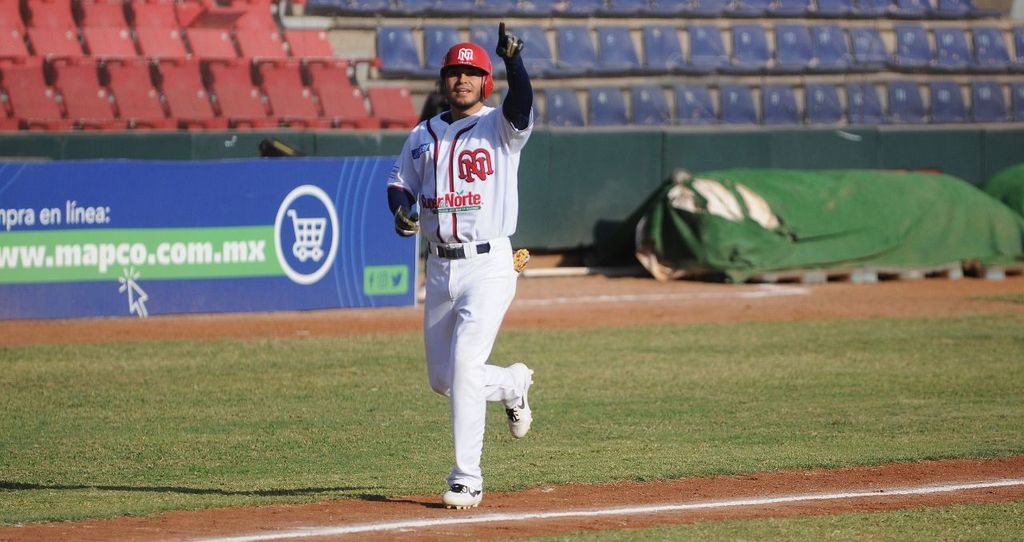 The delegation of players belonging to the Algodoneros del Unión Laguna, continues in full activity within the winter professional baseball leagues, responding for their respective teams and showing their quality, with the hope of the Guinda team to continue accumulating experience towards the season. 2021 of the Mexican Baseball League.
IN GREAT RHYTHM
Within the Mexican Pacific League, youth outfielder Francisco Hernández continues to take turns with the Venados de Mazatlán, with whom he has participated in 11 of the 22 games the team has played, hitting a .200 average, including 2 doubles and one triple. With the same Venados, pitcher Fernando Burgueño continues to make good relays, has been used in 10 games and maintains a 2.16 ERA, in addition to a very good 1.56 WHIP, while Román Peña Zonta continues to battle, without victories and 2 defeats, fighting to improve in your season.
With the Caballeros Águilas, the youthful pitcher Saúl Castellanos also acts as a reliever and holds a one-win record, undefeated, with a 7.36 ERA, while Michael Choice, considered to return to Unión Laguna in 2021, is hitting .226, with 3 home runs and 11 RBIs. Missael Rivera, with fierce competition in the infield for the Charros de Jalisco, has responded with .306 in batting average, with one home run and 8 RBIs.
.308
PERCENTAGE
batting by Jorge Sesma
With the Mays, he has a home run
and seven runs produced.
The starting pitcher Aldo Montes remains part of the starting staff of the champions Tomateros de Culiacán, by gaining the trust of manager Benjamín Gil, by showing a record of 2 wins and 1 loss, although he has missed some wins due to bad relays, his ERA is 4.96. With multi-champion Naranjeros de Hermosillo, catcher Alejandro Flores has been behind the plate in 5 games and averages .333 with his bat, while infielder Kevin Flores is hitting the ball for .250.
A pleasant revelation with the Mayos de Navojoa, has been Jorge Sesma, who in his debut in the LMP is scoring for .308, adds 3 doubles and a home run, with 7 runs produced for the team that pitcher Oswaldo Martínez joined, also belonging to the Unión Laguna. Algodoneros de Guasave keeps infielder Ciro Norzagaray and pitcher Néstor Anguamea active, while the Sultanes de Monterrey have pitcher Luis Gámez (1 – 0, 3.60 ERA) and outfielder Francisco Ferreiro, who is hitting .200.
IN DOMINICAN
The League of the Dominican Republic also has players who belong to the Laguna Union in activity: Frankie de la Cruz and Jenrry Mejía, teammates in the Toros del Este, have met their manager, the Puerto Rican Lino Rivera. The sprinter Mejía participated in a game without a hit or combined run, while "Pechito" de la Cruz will be active in the series that will be played this weekend against Aguiluchos del Cibao. American Dustin Crenshaw, who pitches for the Gigantes del Cibao, fell in his first start by allowing 3 runs in 5 innings against the Leones del Escogido.
👍 I like it 😍 I love it 🤣 funny 😮 surprised 😡 angry 😢 sad