Since they rocked the world in 1995 with the stunning Toy Story, Pixar has become one of the most important animation studios in the world, thanks to the technique and innovation that has always characterized them, but above all for the wonderful stories they tell in the movies or shorts that premiere every year, getting closer to what we are experiencing right now.
This 2020 they screened for a few days in theaters Onward, than showed the first LGBT character in his entire history: Specter, the police cyclops played by the actress Lena Waithe, making us see that they were moving to show the public more representative films. But now, the study has presented its first openly gay protagonist.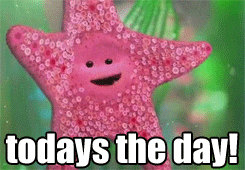 As part of the series Sparkshorts that Pixar has on the Disney + platform, which seeks to discover new talents and techniques both in animation and narration, premiered a short call Out. In him we meet Greg, A man who, while preparing to move in with his boyfriend Manuel, however, his loved ones still does not know all this.
One good day and without warning, his family comes to visit him, but thanks to the magic that is always in his stories, Greg temporarily changes body with his dog, Jim. Together with him, learn the importance of being yourself and not being afraid to show the world what it is.
According to the animation studio itself, this is the synopsis of the short: "On a normal day, Greg's life is full of family, love and a rowdy puppy, but despite all this, Greg has a secret. Today is different, with some help from his precocious cub, and a little magic, Greg could learn that he has nothing to hide. "
This It is not the first time that Disney shows LGBT characters on the big screen, we've already seen it in movies like Star Wars: The Rise of Skywalker, the live action of Beauty and the Beast and even in Toy Story 4. However, this is a huge step so that all that huge community can be represented on a bunch of tapes to come in the future.
We already mentioned that the short is available on Disney +, but if you want to check out Out, We leave you the little trailer below:
Watch on YouTube