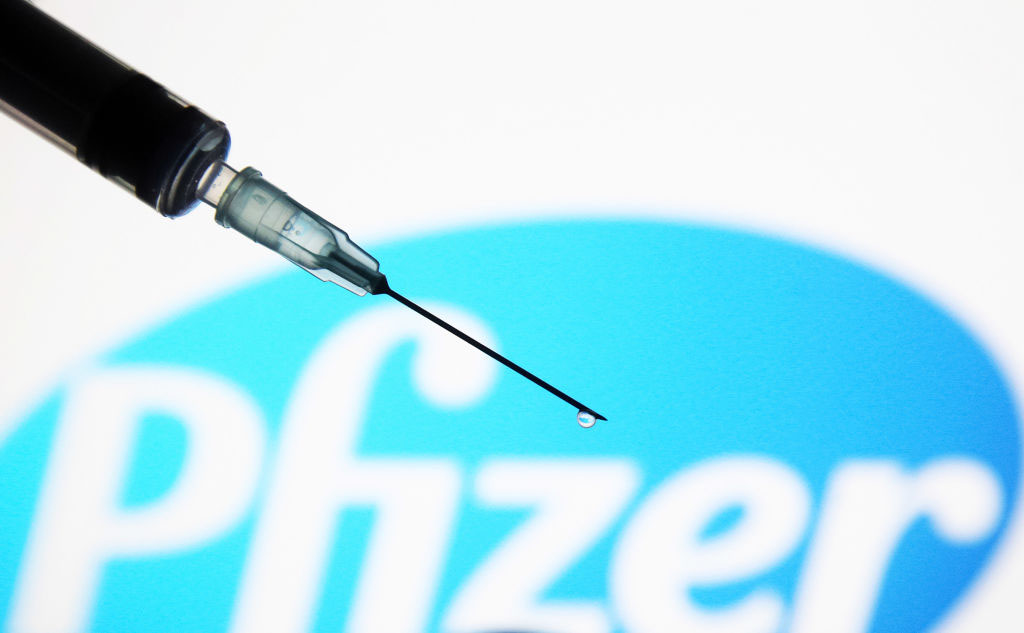 Pharmaceutical Pfizer, along with BioNTech, announced on Friday that it is requesting an emergency authorization for its coronavirus vaccine from the US Food and Drug Administration (FDA).
The measure could open the door to the possible availability of the long-awaited vaccine in the coming weeks.
The announcement comes days after Pfizer announced that the most recent studies showed that its vaccine against COVID-19 is 95% effective and that it protects the elderly, the most vulnerable to dying from COVID-19.
Pfizer initially estimated that the vaccine, developed with the German company BioNTech, was more than 90% effective at detecting 94 infections.
With Wednesday's announcement, the company has now racked up 170 infections in its study, noting that only eight of them were in volunteers who received the vaccine rather than a placebo. One of those eight people became seriously ill, the company said.
The firm has not released detailed data from its study, which has not been evaluated by independent experts either.
The pharmacist assured that the vaccine is 95% effective.
Pfizer said that the vaccine is more than 94% effective in adults over 65, although it is not clear how it knew the effectiveness in older adults if it only had eight infections among those vaccinated and has not broken down the results by age.
Days ago another pharmaceutical company, Moderna Inc., announced that its vaccine appears to be 94.5% effective.
Pfizer said that it now has the necessary data to request approval from the United States Food and Drug Administration (FDA), an action it is taking this Friday.
The president remains in his position and complicates the transition process.
The company did not release details on possible side effects, but said none of the serious ones had been detected. The most common, he said, was fatigue after receiving the second dose, detected in 4% of the participants.
The study covered nearly 44,000 people in the United States and five other countries, and will continue for another two years.
Pfizer and BioNTech estimate that they will produce about 50 million vaccines in 2020 and 1.3 billion in 2021.
US authorities estimate that by the end of December they will obtain about 20 million doses each from Moderna and Pfizer. The first doses will be applied to the most vulnerable populations, such as medical and nursing home staff, and people with serious illnesses.