Talent management is key and in the midst of this health contingency it becomes necessary to know the details that help us to do it strategically, as explained by Angélica Fuentes in this interview.
Entrepreneurship has become a key subject in the midst of the contingency in which we find ourselves.
The ability of personal brands such as Angélica Fuentes to innovate becomes key in today's market.
Angelica Fuentes It is an indisputable benchmark in entrepreneurship and a benchmark that helps us understand the ability of personal brands to innovate in the market.
In this interview with Merca2.0, she explains to us how to achieve entrepreneurship and what are the stigmas that most affect women who seek to do it, for whom it becomes key have the guide of diplomas or management programs, to help in your entrepreneurial strategy.
Angélica Fuentes – It motivated me that hundreds of thousands of women who have suffered harassment, violence, abuse and misogyny, know that they are not alone. Also, the fact of being able to tell in first person who Angelica Fuentes is, my history as a businesswoman, how I always "grew up in punishment", and all the personal and professional tests that I had to overcome to be who I am.
This book is also a testimony for my daughters, so that they know how I have sought at all times and with all my might, to build a more just, more equal, more equitable life for women.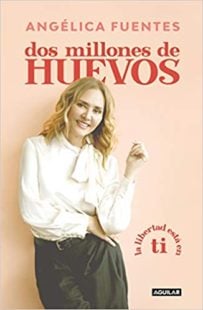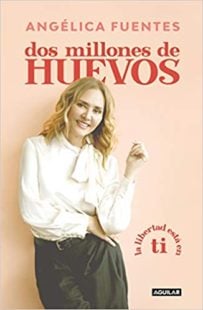 Merca2.0 – What are the most worrying stigmas that complicate the task of undertaking women?
AF – The first and most important is the inability to measure what we are capable of, something that has been internalized in many women from habit, guilt and fear.
Then there are the social and family stigmas of the roles that a woman "must" fulfill: mother, wife, daughter. Those are learned roles. Businesswoman, entrepreneur, mentor, those are roles that women discover voluntarily, not by inertia. So women must overcome social stigmas and personal stigmas that prevent us from moving forward.
Merca2.0 – Many women need only a few words to lose their fear of entrepreneurship, to diversify their income. What can you tell them to do it?
AF – For many years I have been able to talk with women who, indeed, just need a push and know that they are not alone to reach their full potential. Sometimes a person just needs another to believe in them and I love that role: that of being able to raise their voices to inspire women to become entrepreneurs, whatever their business, and thereby become owners of their own. lifetime. That is called regaining sovereignty over our life.
Specifically, I am working on two very important axes: the empowerment of young people to build new leaderships. This through my foundation and as a global advocate for GirlUP, the United Nations program and at the business level, through a financial company called Muvop, and a platform of which I am a partner, BanQu, which facilitates the traceability of the transactions of people who, forming part of the supply chains, remain in financial invisibility and with it, in conditions of poverty. Educating girls and young women is important for them, but also for the planet. Empowering women is good for all of us.
Merca2.0 – Before being a good entrepreneur, you need to be a good human being, what are the key points to be one?
I think the keyword is empathy. Empathy for what others feel, think and need. From a very young age, injustice and abuse bothered me. And life has given me the opportunity to defend myself and defend others.
The good entrepreneur seeks to solve problems, facilitate the lives of others, innovate, add.
I encourage, particularly the women, the young women who I know who read Merca2.0, not to be afraid of failure, but to remain immobile. Resilience can only be built from difficulties. They are told by someone who has had ups and downs, good and bad, but is stronger today and is proud of who he is.
Now read: