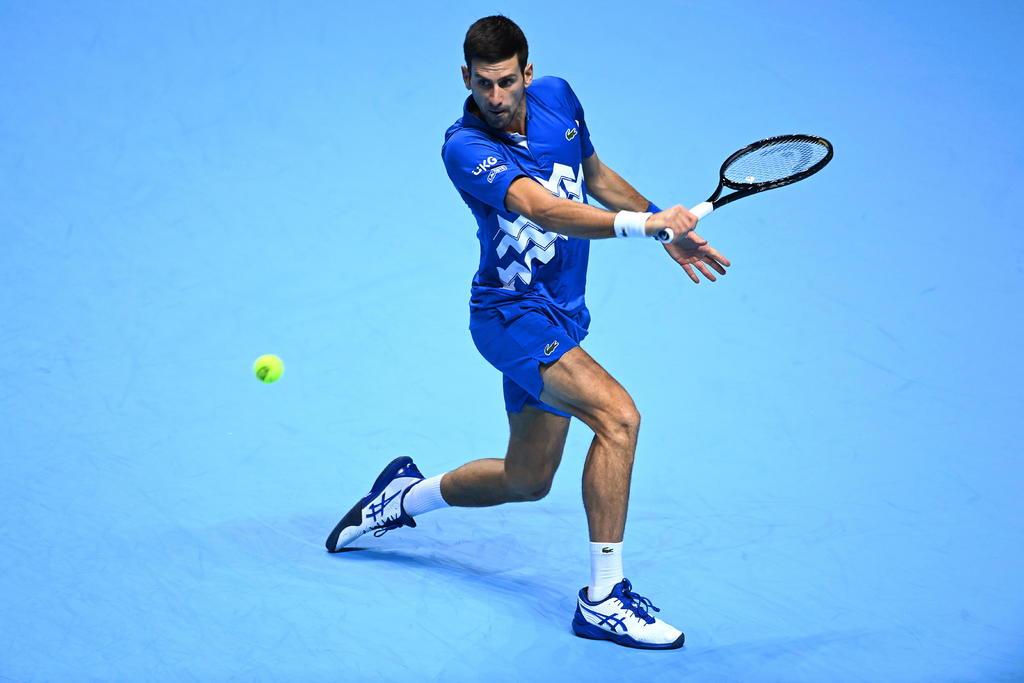 Novak Djokovic advanced to the semi-finals of the ATP Masters Cup by eliminating German Alexander Zverev with a 6-3, 7-6 (4) win.
The result ensured that the four best in the world advanced to the next round of the final tournament of the season, something that had not happened since 2004.
The Serbian, first in the world rankings, will face Dominic Thiem today and will be focused on equaling the record of six Masters Cup titles, a contest where he has not been crowned since 2015.
In the other semifinal, Rafael Nadal will face Russian Daniil Medvedev, who had no major problem to defeat Argentine Diego Schwartzman 6-3, 6-3 yesterday in the empty O2 Arena.
Medvedev remained the leader of the group, scoring three victories, in the minimum possible of six sets.
Djokovic delivered big serves in the important moments to continue to the semifinals for the ninth time, highlighting his recovery from a 2-0 deficit in the tiebreaker.
Djokovic broke Zverev's serve to go up 2-0 in the first set, when his opponent double-faulted on the second break point. He then came out of two break point situations against at 4-2 before scoring the set with a backhand just over the line as he approached the net after a very open serve.
Thiem, the US Open champion, won a tiebreaker in the third set to defeat Djokovic in last year's group stage, leading to the Serbian's elimination before the semi-finals.
Medvedev hit 31 winners off Schwartzman and broke his serve three times.
The Russian was 3-0 in the group stage after going 0-3 last year on his debut.
Nadal is 3-0 against Medvedev, but the last two games were extremely close. The Spaniard won the 2019 US Open final in five sets and had to come back from 5-1 in the final quarter in the group stage of the Masters Cup a year ago.
"I played great tennis in the previous matches, and it's always good to go undefeated to boost your confidence," Medvedev said. "I'm looking forward to tomorrow's game (today)."
👍 I like it 😍 I love it 🤣 funny 😮 surprised 😡 angry 😢 sad