Although it has been said many times that chlorine dioxide is not a safe option to fight coronavirus, not only are there many people who believe fake news about it, there are also officials who promote its use and well, a mayor even announced that will distribute a good number of doses in your entity.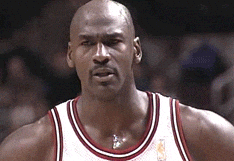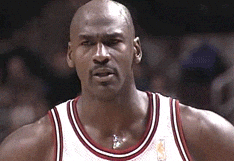 Jonathan Ávalos, the mayor who will give chlorine dioxide in his entity because "his heart dictates it to him"
We are talking about Jonathan Ávalos Rodríguez, mayor of Francisco I. Madero, in the state of Coahuila. Through his Facebook account, the official indicated that he cannot continue to see how the population dies due to the coronavirus, so made the decision to distribute chlorine dioxide among critically ill patients due to COVID-19.
"As Mayor of Fco. I. Madero, Coahuila, it is my responsibility to look after the interests of the inhabitants of my municipality, and as a doctor I cannot be watching so many people die and stay on the sidelines… I will begin with the distribution of 1000 treatments with Chlorine Dioxide on a voluntary basis to people who are going through critical situations of contagion of COVID-19", he pointed.
Through a video, the mayor mentioned that although surely many will disagree, the chlorine dioxide has proven to be very effective against coronavirus because, he says, "it is curing a lot of people," and ensures that in less than two hours, patients with coronavirus show great improvement.
"I want to tell you that yesterday we started with a very very good course of chlorine dioxide application in which we are amazed (…) it is giving very good results. I know that some will believe, others will not believe (…) but it is a very, very good alternative that is curing many people, I dare to say it even as a doctor, we are going to implement it here, "he says.
The application of chlorine dioxide will be voluntary
Ahhh but yes, clarified that the application of chlorine dioxide will be voluntary, only for those who decide to receive it, and the doses will be available (for now) only in the Regional Center for Health Protection, which is located next to the Municipal Presidency. People who wish to receive this treatment must sign an "informed consent" form, therefore of doubts.
"This is good news for our Madero, I know that with this we are going to help a lot of people (…) There will be agencies that will be against this, which does cure, and they will not want us to administer it to people, but I am going to do it because my heart dictates it to me."(Cofepris, they talk to you there).
Coahuila Health Secretariat could sanction it
Following this mayor's announcement on chlorine dioxide, The Ministry of Health of Coahuila issued a statement warning that using chlorine dioxide involves a health risk. It points out that Cofepris does not endorse any treatment or medication with this substance: "There is no evidence to determine the use of this type of product – called a 'miracle' – for the treatment of Covid-19 patients."
The statement notes that if any authority promotes the use of this type of substances and that results in consequences for the health of patients (have coronavirus or not) will be entitled to a sanction, and the sanctions range from product assurance, up to prison against whoever is responsible.
5-year-old boy dies after his parents gave him chlorine dioxide against the coronavirus