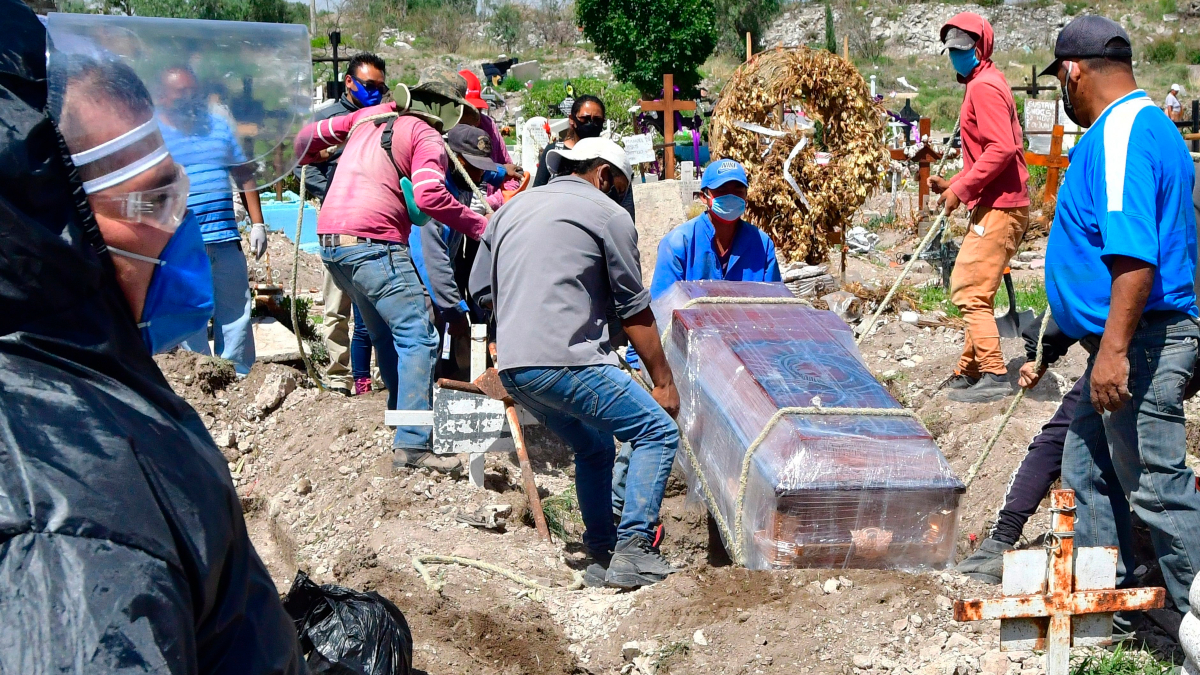 MEXICO – Just over 100,000 families in Mexico have had to say goodbye to their loved ones because they were swept away by the COVID-19 pandemic.
"This is an amount, of course, unusual," said the Undersecretary of Health, Hugo López-Gatell.
President Andrés Manuel López Obrador says that the evolution of this crisis is normal and ensures that the strategy to confront it has been the correct one.
"Mexico is one of the countries in America with the fewest deaths in proportion to its population," said López Obrador.
But it is no secret to anyone that prevention measures have been relaxed in many entities, causing the virus to spread even more.
Until a few weeks ago, the streets of Mexico looked empty, but today the panorama is different: normality has returned and healthy distance is left behind.
More than 32,000 healthcare workers have been infected with the coronavirus.
In the heart of the country, the authorities report that as citizens, like Rocío Rendón, report, parties and meetings have increased by more than 600%.
"Many people do not believe what is happening, they believe that it is a lie, even when they see a dead person in their family they understand", Rendón considers.
Public places like the Metro public transport system are saturated, because people, says Mario Olvera, have had to resume their activities.
"Many of us have to go out to work if not, we don't have a way to live, eat," says Olvera.
Given this, the number of hospitalizations skyrocketed, said the head of the government Claudia Sheinbaum and the warning light is about to turn red in Mexico City.
"If this trend of the last weeks continues, we would be with the same hospital occupancy as May by the end of December," Sheinbaum warned.
So far across the country a curfew has been ruled out, but officials have called for strengthening sanitary measures before it is too late.