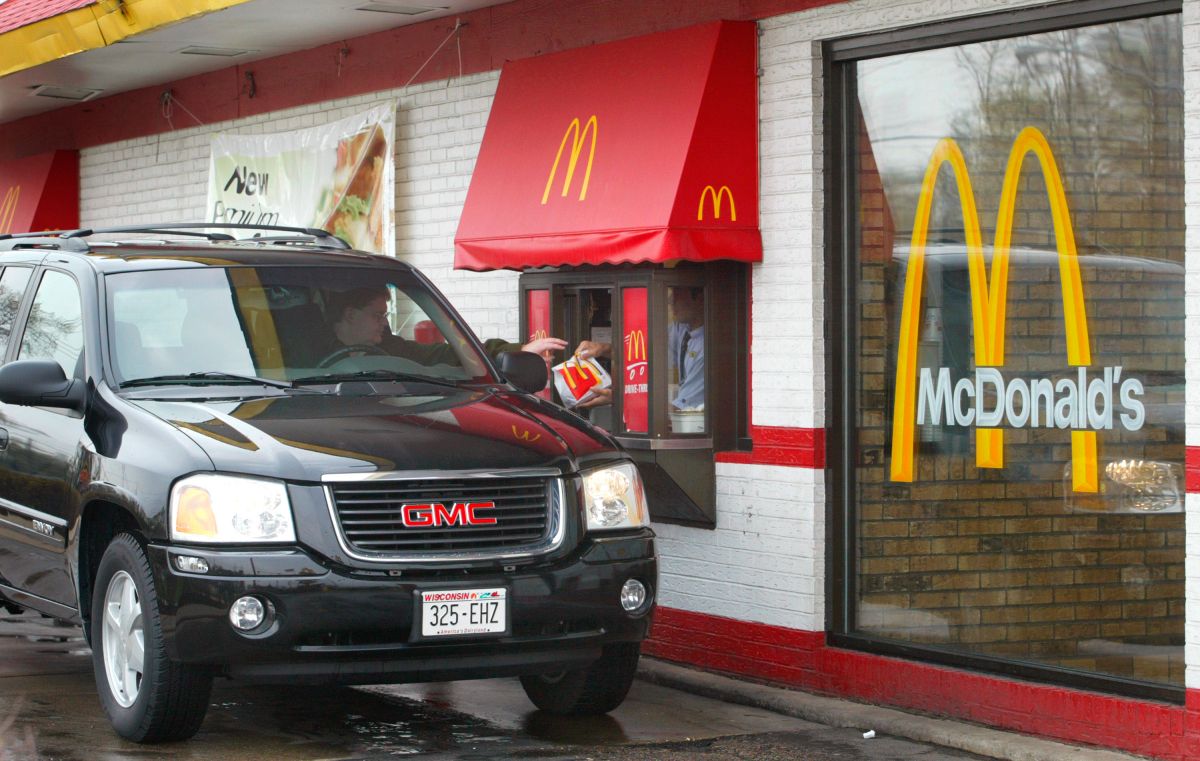 The company seeks to improve the technology it uses in drive-thru.
Photo: Tim Boyle / .
McDonald's announced on monday that seeks to reduce the time when customers use the drive-thru service by testing express lines for those who order through apps in advance.
During the coronavirus pandemic, drive-thru service has become increasingly important in restaurant chains, as people seeks to avoid restaurant dining rooms and prefer contactless payment.
Given the reduction in the number of transactions in its restaurants that have remained open, the company seeks to generate a fast and smooth experience by adding new products such as the McPlant hamburger, made from plants and the crispy chicken sandwich and the McNuggets with a new flavor that could help attract more customers.
The company has improved the technology it uses in the drive-thru by speeding up the time by up to 30 seconds, however, it is not the fastest service among other food chains such as Burger King, KFC and Taco Bell that offer a faster service. .
Related: Why Burger King is asking consumers to shop at McDonald's and other restaurants.
Among the additional strategies that the restaurant chain is carrying out is a concept of restaurants that have with few o no seat and they are dedicated only to the delivery and shipment of food. It is also deploying digital boards in the menu They can recommend orders based on the requirements of the premises.
You may be interested: