Greetings, fellow yoga enthusiasts! Today, we embark on a journey to explore the empowering world of Virabhadrasana Yoga Pose, a fundamental asana that embodies strength, balance, and grace. As a professional yoga trainer, I am excited to guide you through this pose step by step while shedding light on its profound benefits for both body and mind.
What is Virabhadrasana Yoga Pose?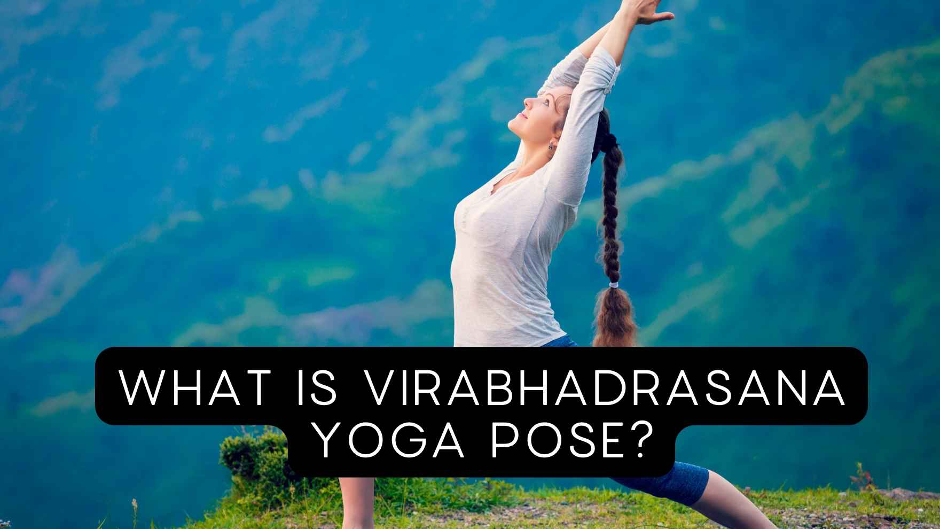 Virabhadrasana Yoga Pose – Embodying the Warrior Spirit:
Virabhadrasana Yoga Pose, commonly referred to as Warrior Pose, is a series of dynamic and empowering asanas that draw their name and inspiration from the formidable warrior Virabhadra, a mythological figure born out of the fiery essence of Lord Shiva.
A Mythological Origin:
In the rich tapestry of Indian mythology, Lord Shiva, the supreme god of destruction and transformation, unleashed his wrath by tearing a lock of his hair and hurling it to the ground. From this fiery lock emerged Virabhadra, a fierce and loyal warrior, ready to carry out his creator's divine commands.
The Warrior's Many Forms:
Much like the multifaceted nature of a warrior, Virabhadrasana Yoga Pose exists in several forms. However, for the purpose of this exploration, we will focus on two primary incarnations: Virabhadrasana I and Virabhadrasana II. These forms encapsulate the essence of strength, grace, and determination that the warrior spirit embodies.
Virabhadrasana I (Warrior Pose I):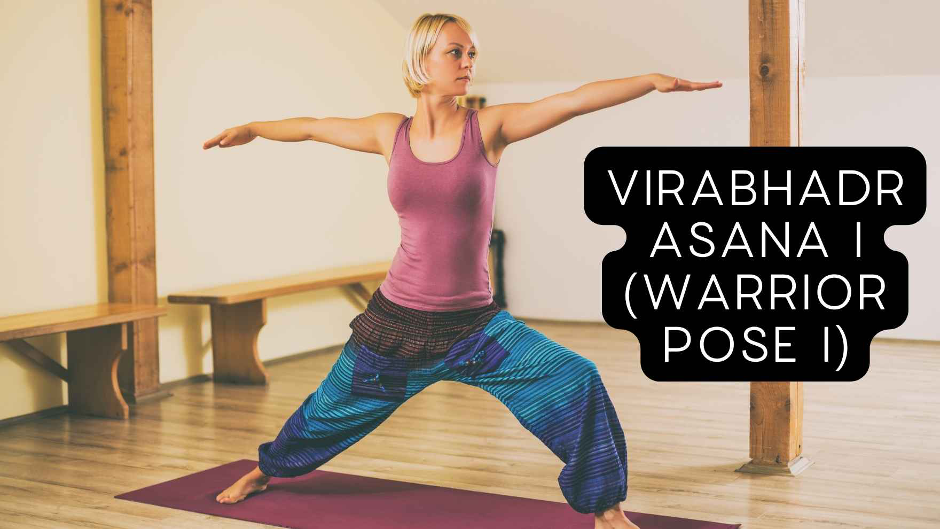 This incarnation mirrors the unwavering stance of a warrior ready to face any challenge that comes their way. As you assume this pose, envision yourself as Virabhadra, arms outstretched like wings, ready to soar to new heights of physical and mental prowess.
Virabhadrasana II (Warrior Pose II):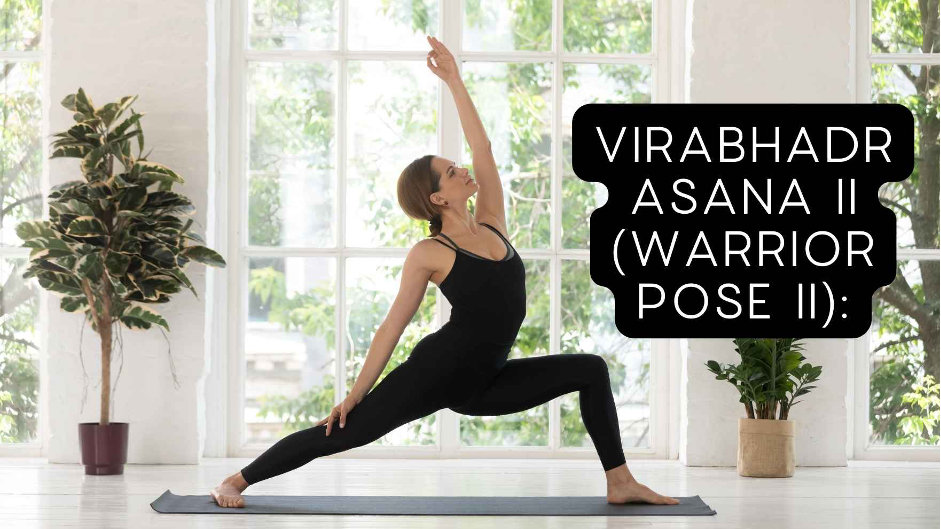 In Virabhadrasana II, you become the vigilant sentinel, gaze fixed on a distant horizon. Your arms stretch out to the sides, mirroring the steadfastness and determination of a warrior prepared to defend what they hold dear. This pose encapsulates the essence of balance and poised strength.
A Dance of Balance and Strength:
Both of these Virabhadrasana forms require a delicate dance of balance and strength. The practice of these poses allows you to cultivate an inner resilience, honing the warrior spirit within. It is not merely a physical exercise but a journey of self-discovery, where you connect with your inner power and determination.
Virabhadrasana Yoga Pose serves as a reminder that the qualities of a warrior—courage, determination, and the ability to stand strong in the face of adversity—reside within each of us. When we step onto our mats and embrace these poses, we pay homage to the timeless spirit of Virabhadra, while also nurturing our own physical and mental fortitude.
Incorporating these poses into your yoga practice can be a transformative experience, helping you not only strengthen your physical body but also tap into your inner reservoir of strength, resilience, and unwavering determination.
Key Benefits of Virabhadrasana Yoga Pose
Strengthens Muscles: Virabhadrasana I and II engage various muscle groups, including the legs, arms, and core, helping to build overall strength.
Improves Posture: Practicing these warrior poses helps correct posture by aligning the spine and shoulders.
Enhances Balance: Balance is crucial in yoga, and Virabhadrasana aids in improving your sense of balance and stability.
Stimulates Digestion: The gentle twist in Virabhadrasana II can help stimulate the digestive organs, aiding in better digestion.
Boosts Confidence: These poses exude a sense of power and confidence, which can translate to increased self-esteem off the mat.
Mental Focus: Holding the asana requires concentration, which helps calm the mind and reduce stress.
Virabhadrasana Yoga Pose in Yoga Teacher Training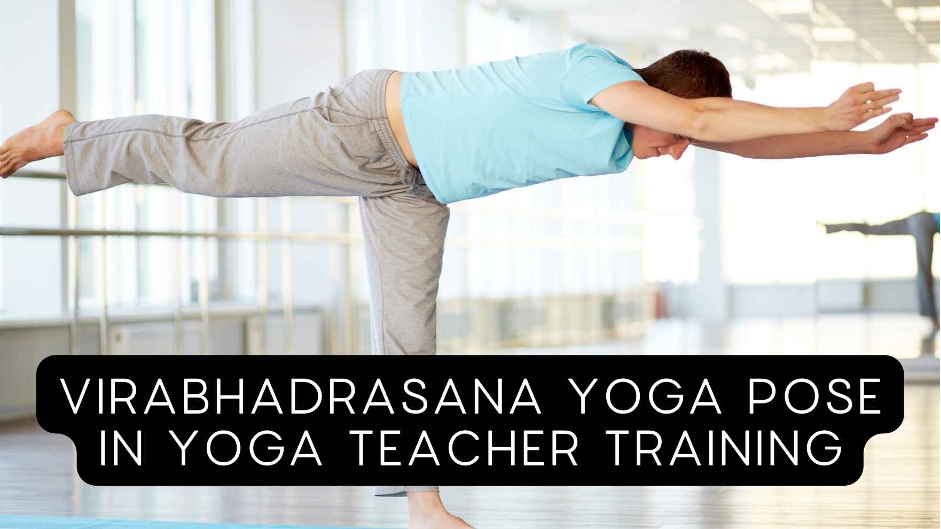 If you're considering a 100 Hour or 200 Hour Yoga Teacher Training in Rishikesh, you'll find that Virabhadrasana poses are integral to your practice and teaching curriculum.
In a 100 Hour Yoga Teacher Training In Rishikesh, you'll learn the fundamentals of Virabhadrasana and other foundational poses. These trainings focus on developing your personal practice and understanding the essence of yoga.
A 200 Hour Yoga Teacher Training in Rishikesh, on the other hand, delves deeper into the philosophy, anatomy, and alignment principles of yoga. Virabhadrasana poses are taught with precision, and you'll learn how to guide others into these poses safely and effectively.
Incorporating Virabhadrasana into Your Yoga Routine
Now that you've grasped the basics of Virabhadrasana Yoga Pose, let's explore how to incorporate it into your daily yoga routine:
Warm-Up: Begin with a gentle warm-up, such as Sun Salutations (Surya Namaskar), to prepare your body for the intensity of Virabhadrasana.
Practice Mindfulness: As you enter Virabhadrasana I and II, focus on your breath and the sensations in your body. Mindfulness enhances the benefits of the pose.
Alignment Matters: Pay attention to your alignment. Ensure your knee is directly above your ankle, and your hips are squared to the front. Proper alignment prevents injuries.
Modify as Needed: If you're a beginner or have any physical limitations, feel free to use props or modify the pose to suit your needs.
Regular Practice: Consistency is key. Incorporate Virabhadrasana into your yoga routine 2-3 times a week to witness its transformative effects.
Conclusion
Virabhadrasana Yoga Pose, with its resolute stance and unwavering strength, offers a path to physical and mental empowerment. Whether you're a seasoned yogi or just beginning your yoga journey, the warrior poses are a valuable addition to your practice.
As you contemplate embarking on a 100 Hour or 200 Hour Yoga Teacher Training in Rishikesh, remember that the foundation of yoga lies in mastering fundamental asanas like Virabhadrasana. These training programs will not only deepen your practice but also equip you with the knowledge to guide others on their yoga journeys.
So, step onto your mat, channel your inner warrior, and embrace the transformative power of Virabhadrasana Yoga Pose. May your practice be filled with strength, grace, and inner peace. Namaste!