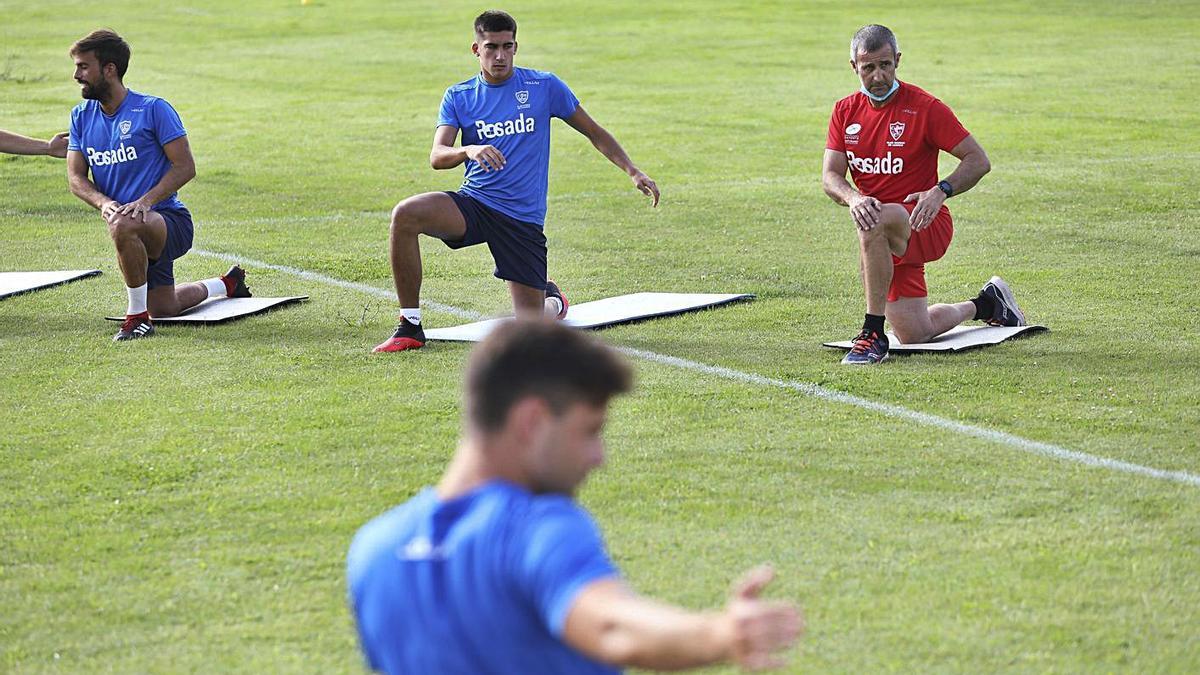 Nacho López, in red on the right, leads some exercises in a Marino training session. | Ricardo Solis
Marino's physical trainer, Nacho López, considers that playing on Saturday in Burgos, as planned in the group 1-B schedule of Segunda B, poses a high risk of injury for his players. The Marine's staff has carried out ten days of home confinement, without training in a group, due to the appearance of a positive for covid-19. Yesterday they returned to work with the absence of three players who had not yet been discharged from Social Security.
"I think it is very good that health is preserved, but also sports," says Nacho López, who believes that, if the Federation does not respond to the request for postponement, "it would go against the entire theory of training. In addition, we would have to face a team that did not interrupt its competitive rhythm at any time ".
But apart from the difficulties of achieving a good result, what worries Nacho López is the risk of injuries: "We have a plan to reincorporate the players with soccer exercises because they have been able to do little at home. There will be muscle groups even more loaded, which need time to adapt to races, jumps, changes of direction … ". The situation is even more complicated because Marino would have to play the postponed match against Valladolid Promises on Wednesday 25 and against Langreo on Sunday 29.