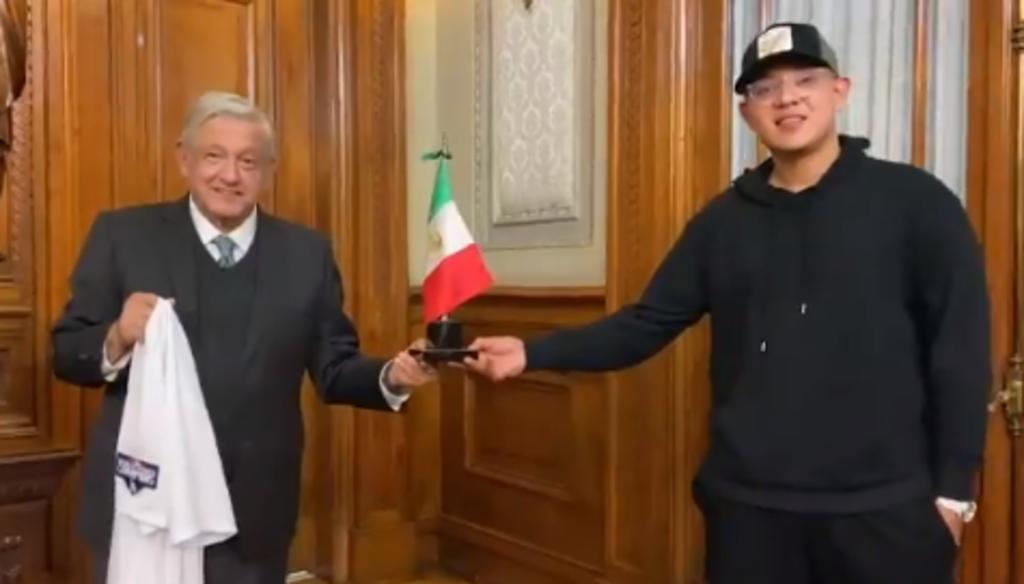 The president of Mexico, Andrés Manuel López Obrador, received the closing pitcher and Dodgers champion Julio Urías at the National Palace.
AMLO said that it was an honor for him to have the Mexican presence, flattering his performance in the World Series, comparing him to Fernando 'El Toro' Valenzuela.
At the National Palace, Urías was accompanied by his girlfriend, father and other relatives of the player, in addition to the presence of the businessman and promoter of Mexican sports Carlos Bremer and the children of López Obrador (Jesús Ernesto, José Ramón and Gonzalo).
López Obrador asked him about his feelings when he was in the National Palace, to which Urías could not hide his joy at being in that place.
"No, very happy, it is a pride that he can receive us, very proud of my land, very proud of Mexico and, as you said just now, how proud you felt when you looked at me with the flag; It is a dream come true for me or at that moment I wanted Mexico to feel the support from me with the flag and it is the same that I receive from them, incredible support every day and it is what they give me and Víctor ( González) the strength and the courage to go forward to pitch and give everything on the hill ", Julio commented.
I received Julio Urías, a great pitcher and an extraordinary person, proudly Mexican. pic.twitter.com/HxEduOOPal

– Andrés Manuel (@lopezobrador_) November 20, 2020
The Los Angeles Dodgers broke a 32-year long title drought thanks to the pitching of Mexicans Julio Urías and Víctor González.
👍 I like it 😍 I love it 🤣 funny 😮 surprised 😡 angry 😢 sad