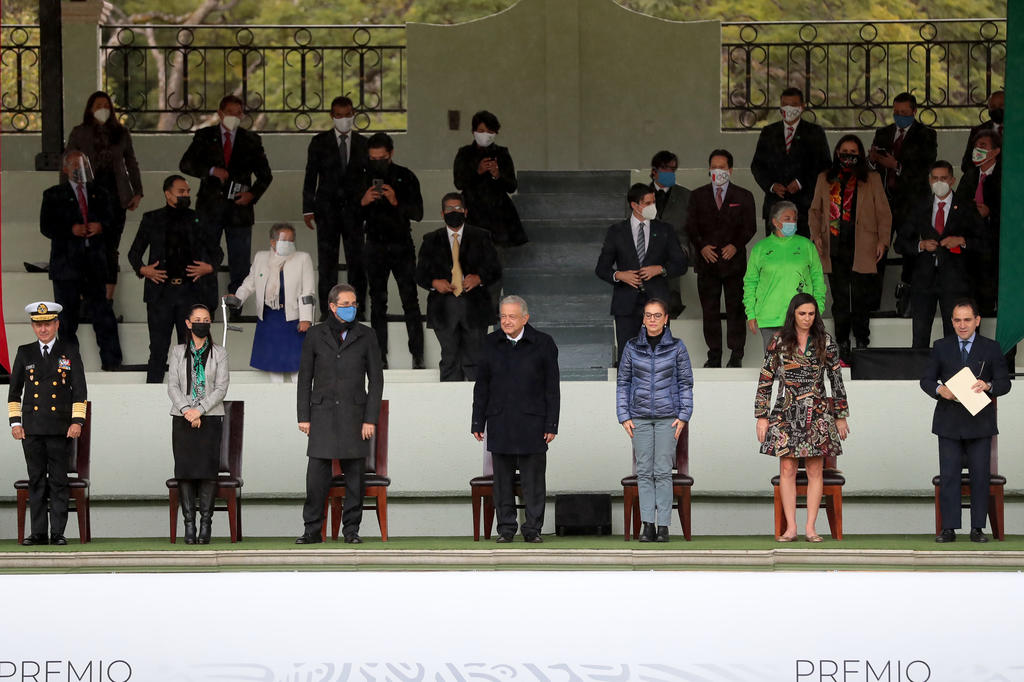 The president of Mexico, Andrés Manuel López Obrador, headed this Friday the ceremony of delivery of the National Sports Award in which he boasted that his government will grant more than 900 support (financial aid) to athletes and coaches for the Olympic Games.
"A year ago we decided to give 900 supporters, now there will be more than 900 coaches and athletes who will receive financial resources to prepare for the next Olympics," said the president at the ceremony held at the Marte Military Field.
In the non-professional sports category, the National Sports Award went to the Mexican women's softball team and to the cyclist Jessica Salazar Valles and the jumpers Yahel Castillo Huerta and Juan Celaya Hernández.
In professional sports, the tennis player Renata Zarazúa was awarded. In the Paralympic sport, taekwondoin Juan Diego García López was awarded, while Mauricio Sulaimán, president of the World Boxing Council, was recognized for his contribution in promoting the sport.
The president highlighted the hope that each of these athletes give to all citizens.
"I am very pleased that on November 20 we are here, with courage and hope that we will succeed and you will continue to triumph because you are an example for the people of Mexico, especially for children and young people. Congratulations. ".
Andrés Manuel López Obrador made special emphasis on the recognition that was made to former Mexican baseball player Fernando Valenzuela for his career in the Major Leagues.
"All sports disciplines are very important, but imagine what it means for me to give this award to Fernando Valenzuela, the best baseball player in the history of this country. And to be here with Julio Urías, pitcher for the Dodgers," he said.
The cyclist Jessica Salazar was in charge of speaking on behalf of the awarded athletes and promised to fight to fulfill the dreams of millions of Mexicans.
"It is a pride to be here and a great responsibility to receive this award. We are going to prepare ourselves to continue raising the name of Mexico in all the competitions that we will be in next year," he said.
👍 I like it 😍 I love it 🤣 funny 😮 surprised 😡 angry 😢 sad