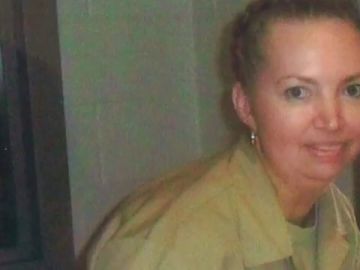 Lisa Montgomery has become the first woman to be executed in the United States since 1953. Montgomery, who was given a lethal injection, was convicted in 2007 of murdering a pregnant woman. She was the only woman on death row.
Several federal courts challenged the possibility of allowing the execution of Montgomery, 52, who was executed by a lethal injection of pentobarbital, a powerful barbiturate in the Justice Department's execution chamber at his Terre Haute, Indiana prison.
Kelley Henry, Montgomery's attorney, called the execution "a vicious, illegal and unnecessary exercise of authoritarian power."
"No one can credibly dispute Ms. Montgomery's debilitating mental illness, first diagnosed and treated by the Bureau of Prisons' own physicians," Henry said.
He died at 1:31 am EST (0631 GMT) on Wednesday, the Federal Bureau of Prisons said in a statement.
Montgomery was convicted in 2007 in Missouri of kidnapping and strangling Bobbie Jo Stinnett, then eight months pregnant.
Montgomery severed Stinnett's fetus from the uterus. The boy survived. Some of Stinnett's relatives traveled to witness Montgomery's execution, the Justice Department said.