Oier Olazabal and Óscar Gil are the great absences in the call for Espanyol to measure themselves, this Friday at 9:00 p.m., with Girona at the RCDE Stadium. The goalkeeper suffers physical discomfort, while Gil is absent for other health reasons than strictly medical ones.

It is definitely the player who since the beginning of the week the club referred – without naming him, to safeguard his privacy – as direct contact with Víctor Campuzano, who had tested positive for COVID-19 this past Monday and who, as is obvious, also loses this Friday's game. Gil, however, tested negative in Wednesday's PCR, like the rest of the staff, although they had been isolated from day one and by sanitary protocolor you must continue a few days at home.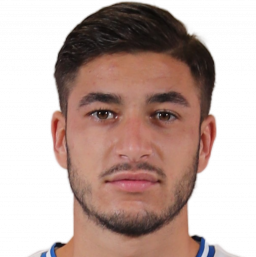 The complete list is made up of Miguelón, Pedrosa, Cabrera, Calero, Lluís López, Wu Lei, Fran Mérida, Puado, Darder, Raúl de Tomás, Diego López, Melendo, David López, Dídac, Álex López, Vargas, beard, Pol Lozano, Jofre, Fortuño, Ricard Pujol, Nico Melamed and Omar, who represents the great novelty in the summons, replacing Gil for the right-handed side.