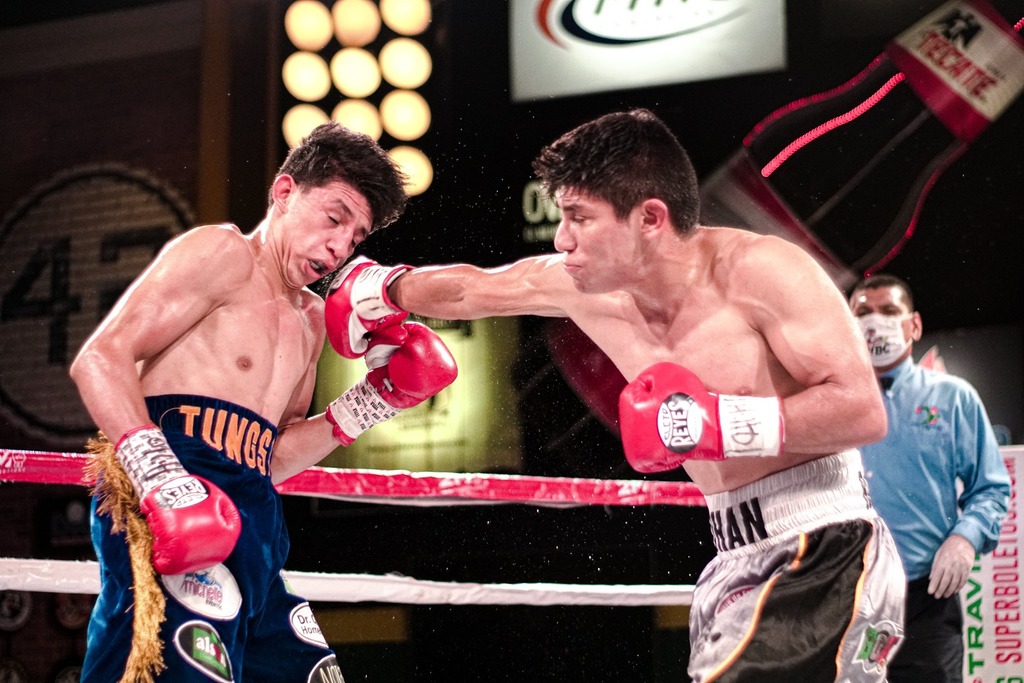 Lagunero boxer Gohan Rodríguez will have one of the most important events of his career in pay boxing tonight, when he faces the undefeated Sonoran Taylor "Tungsteno" Quijada, in the stellar fight of the function that will take place in the La Tortuga auditorium, of the Bicentennial Park, in San Luis Río Colorado, Sonora.
BY CHAMPIONSHIP
Gohan aspires to win the NABF North American championship in the Super flyweight category, a title endorsed by the World Boxing Council and that could open the doors for the Gomezpalatino to appear on strong call cards and traditional boxing venues. The fight will be broadcast for Latin America through the prestigious ESPN network, so Rodriguez will surely have strong and constant support from home, where they expect him to return with the championship in his possession.
Just last August 21, Quijada (10-0-2, 8 KO's) and Rodríguez (12-1-1, 5 KO's) met in Hermosillo and offered a memorable, highly contested fight, in which both visited the canvas. and that it finished tied after eight rounds. Now, the brave fighters will have two more rounds to define who of the two is better, with the incentive of contesting a World Boxing Council championship and being watched throughout the country, so a real "war" is expected on the quadrilateral.
Lagunero Rodríguez could not be present at the pre-fight press conference, but he was without any problem for the weigh-in ceremony and easily passed his test against the Roman, registering 51.94 kilograms (114.5 pounds). For his part, Taylor "Tungsteno" Quijada stopped the scale at 51.04 kilos (112.6 pounds), both being well below the division limit, which is 115 pounds, so both are ready to offer a great battle and demonstrate the fruit of his intense workouts in a tremendous preparation.
BACK
Complementing the spectacular performance that will be spearheaded by the North American Super Flyweight Championship duel between Taylor Quijada and Gohan Rodríguez, Marcos "Dorado" Reyes (38-8-0, 28 KO's) and Josué Obando (21-15-2, 14 KO's); At the weigh-in, Reyes scored 169 pounds and Obando 171. In eight rounds in Super Bantamweight, Guaymas prospect Eduardo "Koreano" Ramírez (14-2-3, 8 KO's) will fight Juan "Pitufo" Gómez (8-7- 2.1 KO); the weigh-in ceremony revealed the "Korean" at 122.5 pounds, exactly like the "Smurf."
San Luis's José Juan Valdez (9-3-0, 4 KO's) will exchange shrapnel with Dilan Valdez (9-21-1, 3 KO's) from Tijuana on 6 rolls in Pluma, while also from San Luis Río Colorado, will have his debut Rodolfo ¨Soldado¨Carbajal against Navojoense Alan Padilla, also debutant; On the scale, Carbajal scored 118 pounds, one less than Padilla. Tadeo ¨La Joya¨ Robles will make his professional boxing debut at welterweight, facing fellow rookie Valentín Cota, originally from Navojoa. The Venezuelan Wister García (15-3-1, 8 KO's) will collide with Daniel Pacheco (7-5-0, 4 KO's) from Sinaloa at 6 in Supermosca, and a battle of certain emotions will take place with the women's duel between Aidyl Cárdenas ( 2-0-0) and Ana Ruth Castro (1-3-0), to 6 innings in Welterweight.
They impart justice
The referee for the North American Championship fight will be Jacinto Arámbula, as judges will be Abelardo Palafox, Ramón Urías and David García. The WBC supervisor will be Adrián Núñez.
Prior to the main event, the San Luis City Council and the WBC will pay tribute to the former world champion, Carlos Palomino, born in this Sonoran municipality and who has the achievement of being the first Mexican world champion to fight in Las Vegas.
👍 I like it 😍 I love it 🤣 funny 😮 surprised 😡 angry 😢 sad